It is about time I put a new post on this blog of mine! I have been MIA…again. I am starting to make a bad habit of that. I have a lot of catching up to do for the month of January and I intend on doing so, but today I want to blog about life right now. It is much more fun that way. I want to brag about my little girl for a minute and tell you how proud I am of her. She is growing up so much and is officially a big girl. Yesterday we threw the diapers away and pulled out the big girl panties. Overall, Ady rocked potty training! Our morning got off to a rocky start. She had me sweating, biting my finger nails and crying (fake crying, it seemed to do the trick for her) and wondering what the heck I was thinking. I will share all of the details soon because you know on a day like this there are A LOT of details. I will also share my method for potty training in ONE DAY, so stay tuned! You don't want to miss it. For now, here is what our day looked like.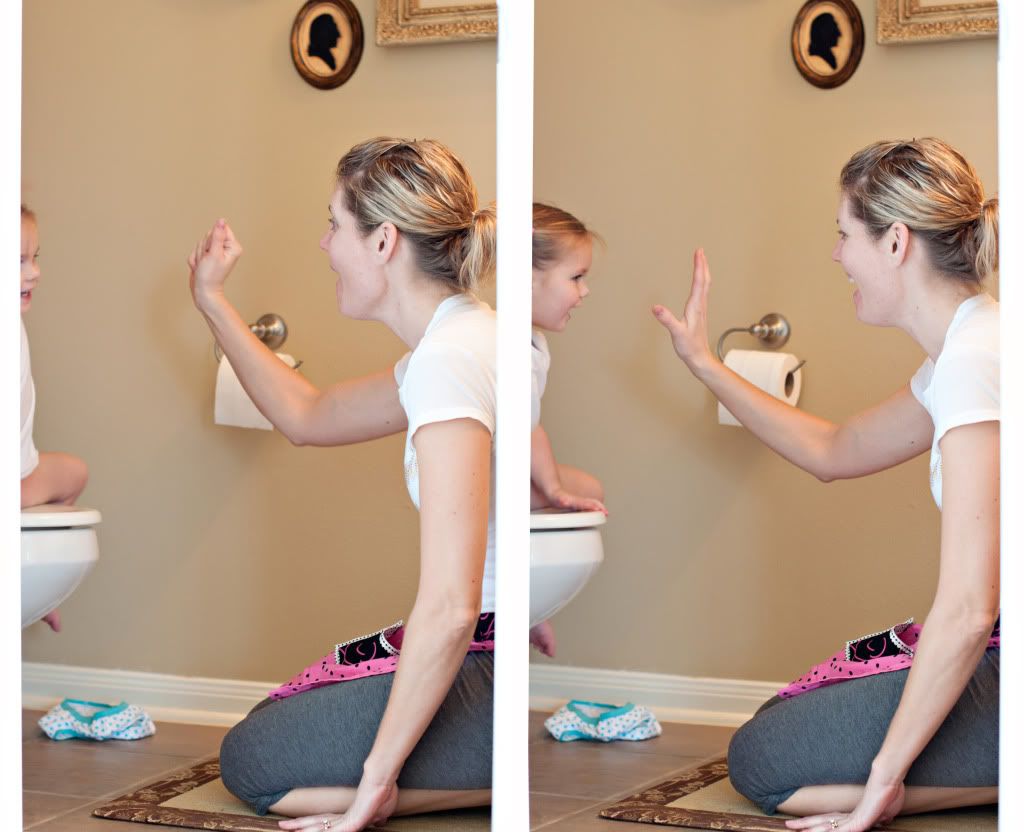 We stayed close to the toilet for a good majority of the day. Doesn't that sound like fun?
There was a lot of cheering and high fiving from me.
Of course there was a lot of hand washing. I think this was one of her favorite parts. She had so much fun playing in the water that she decided to bring her mermaids down and give them a bath. I wish I would have taken a picture of that.
I couldn't get enough of this cute panty wearing bum. It is a dream come true! Especially knowing that THIS IS IT.
No, I am not sad about that.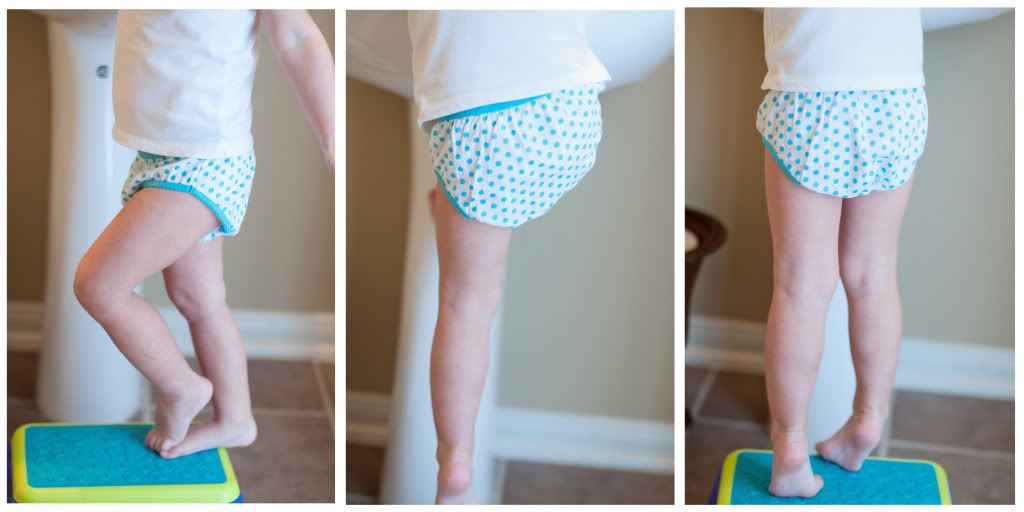 She made a lot of phone calls to share the good news.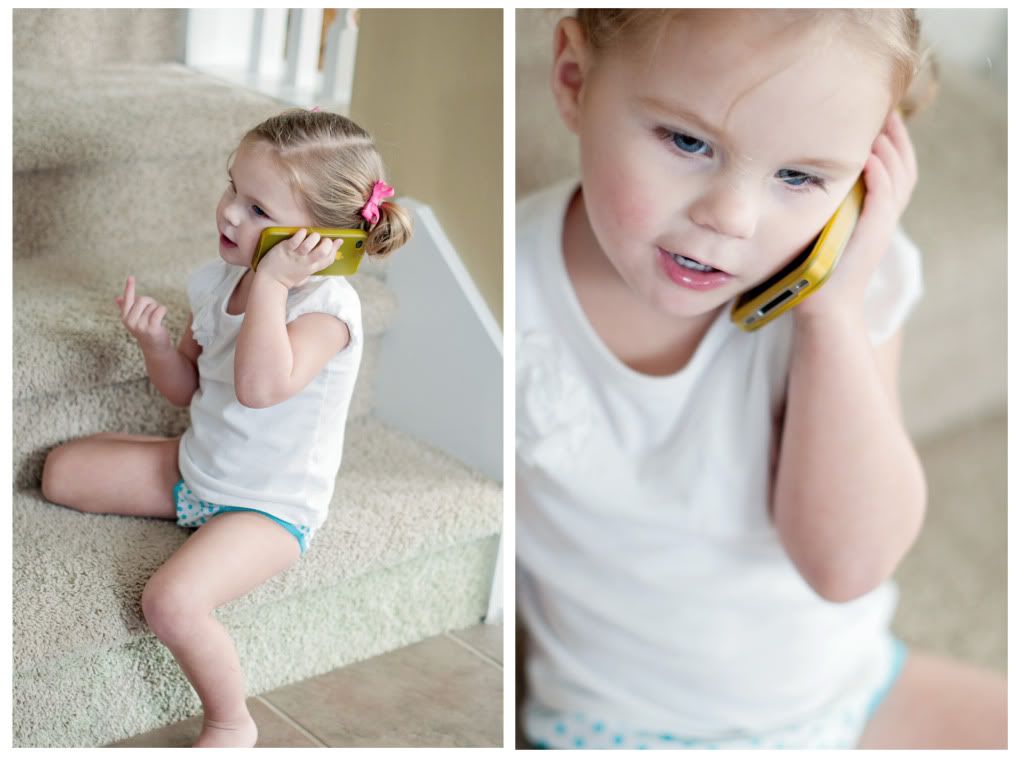 We ended the day celebrating outside. She was one happy little girl. So was her mommy.
Phew! What a day!
I will share the rest tomorrow.
Be back soon!