Easter weekend was a crazy one for us and a little out of the norm. Casey and I were asked to attend Youth Conference for our church. We would be gone from Thursday evening until Saturday evening of Easter weekend. We decided that if we could line up somewhere for the kids to go then we would say yes. We knew it would be an awesome experience to be a part of Youth Conference if we could make it work. We also knew that it was a lot to ask of someone over Easter Weekend. Luckily, we really do have amazing friends who truly love our kids. Ady went with the Dickamore's and the other 3 went with the Terry's. Kaylee actually spent half of her time at the Terry's and the other half at the Dickamore's. By day 2 Tami and I were thinking Ady might be wondering where in the heck her entire family went, so Kaylee went to stay the night. It was a win, win for Kaylee because she has a best friend at each house. The kids had such a fun weekend and we had an amazing, insightful experience. As for the Dickamore's and Terry's…we love you guys and we owe you big time! :)
Casey was out of town that week. He got home just in time to pack us up for Youth Conference. Sadly, we were so busy that my kids didn't get to dye eggs or any other fun crafty thing I had intended on doing with them. They survived and didn't complain at all. We did our usual Easter egg hunt the weekend before. We usually do it at my house but we simplified things this year and had everyone meet at the park. There were so many kids and the big kids were so fast! The only pictures I got were of Ady, but fun was had by all.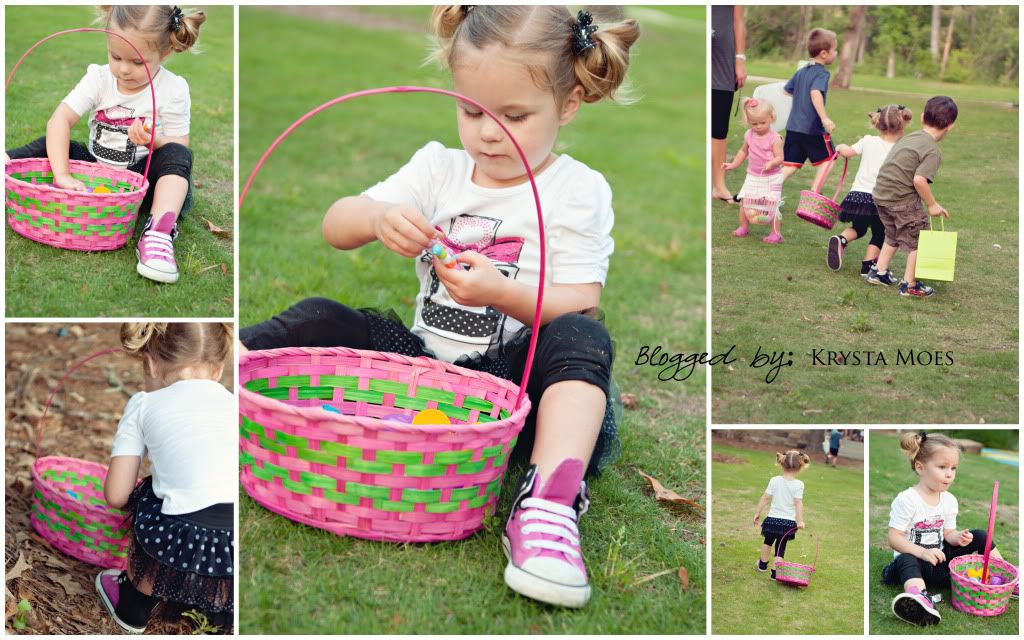 Easter morning was a blur. We have church at 9:00 in the morning which makes for a big rush anyway and then you throw Easter in the mix and I am ready to pull my hair out. We managed to make it work. :)
We did our traditional bunny trail. The Easter Bunny delivers the baskets for the kids and then leaves a trail of candy from the bottom of the stairs to their basket. They have to figure out which trail is theirs and then follow it to find their goodies.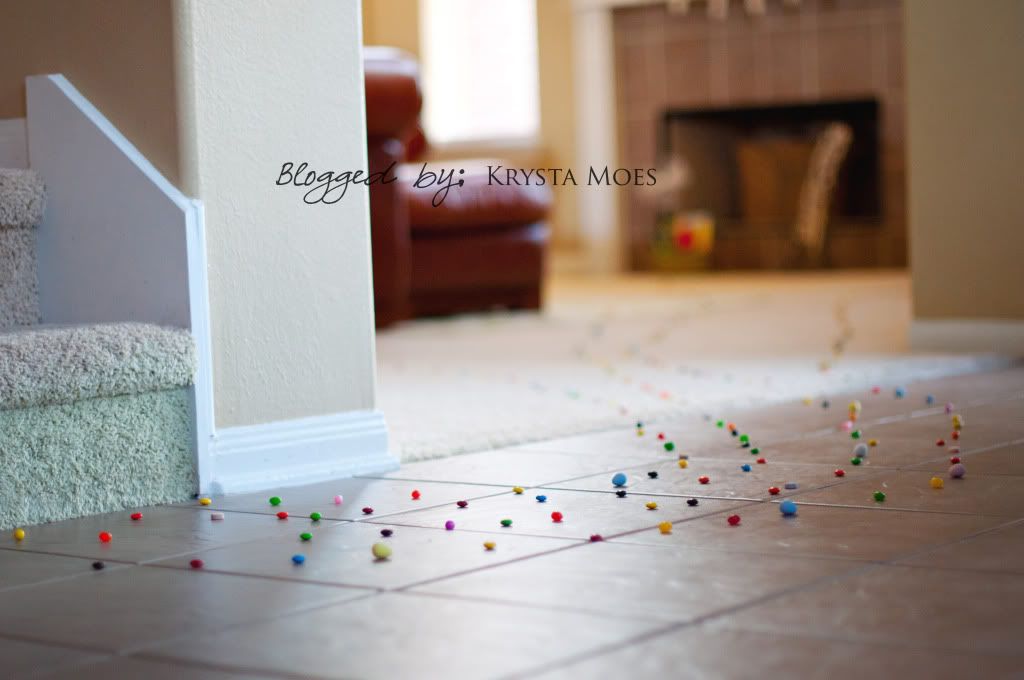 They look forward to this each year.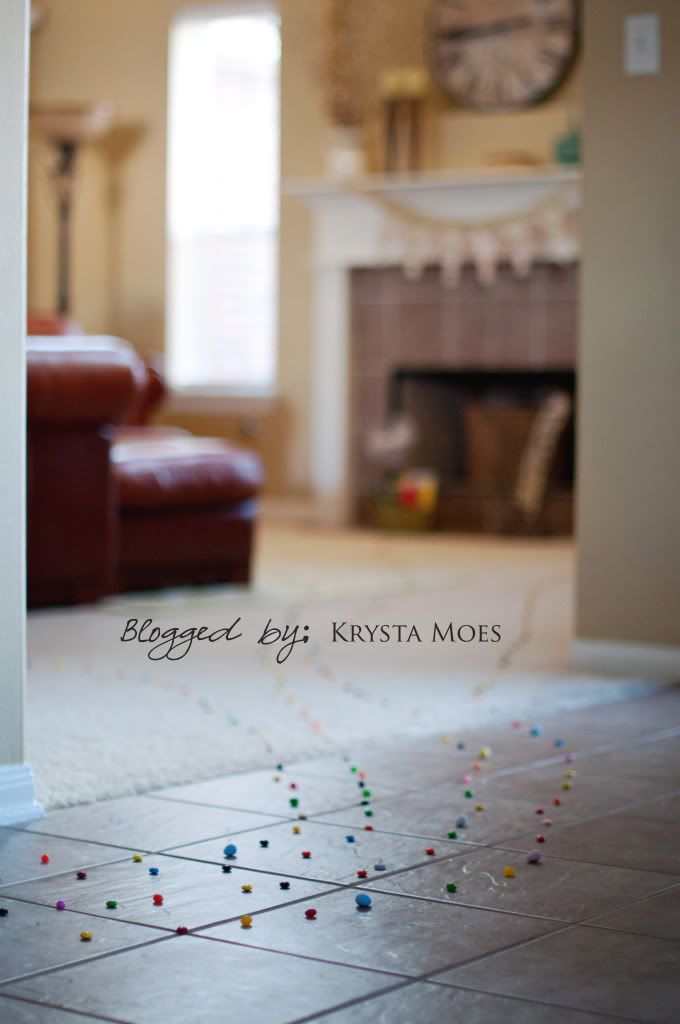 We start with the youngest going first and then work our way to the oldest. They have learned to be so patient!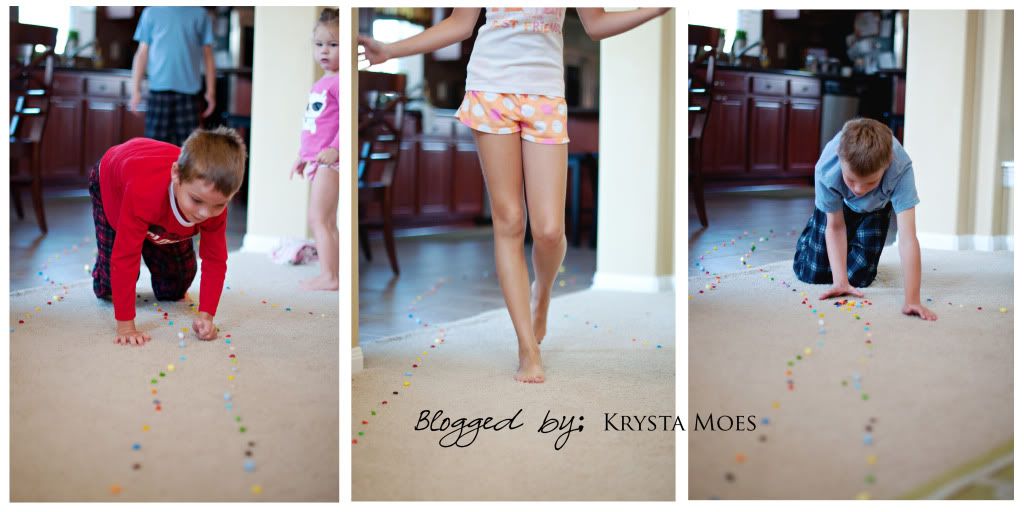 Ady was fun this year because she actually took the time to look at each item in her basket. Last year all she cared about was gathering her bunny trail candy and eating it. Then she started eating everyone else's. This year I think one of the other kids gathered her candy for her. She is growing up!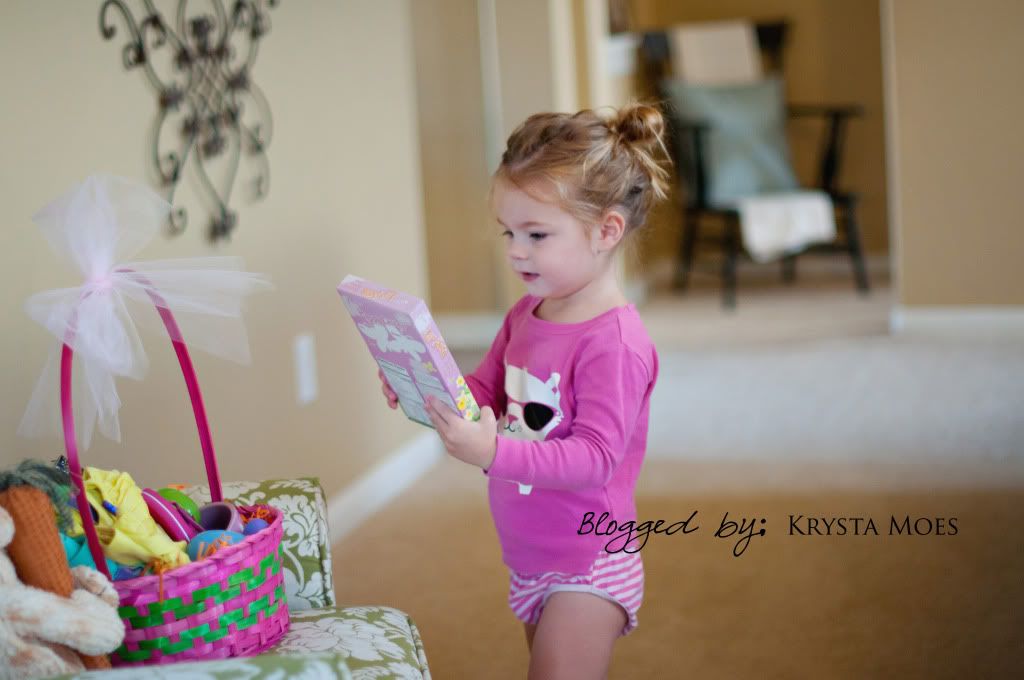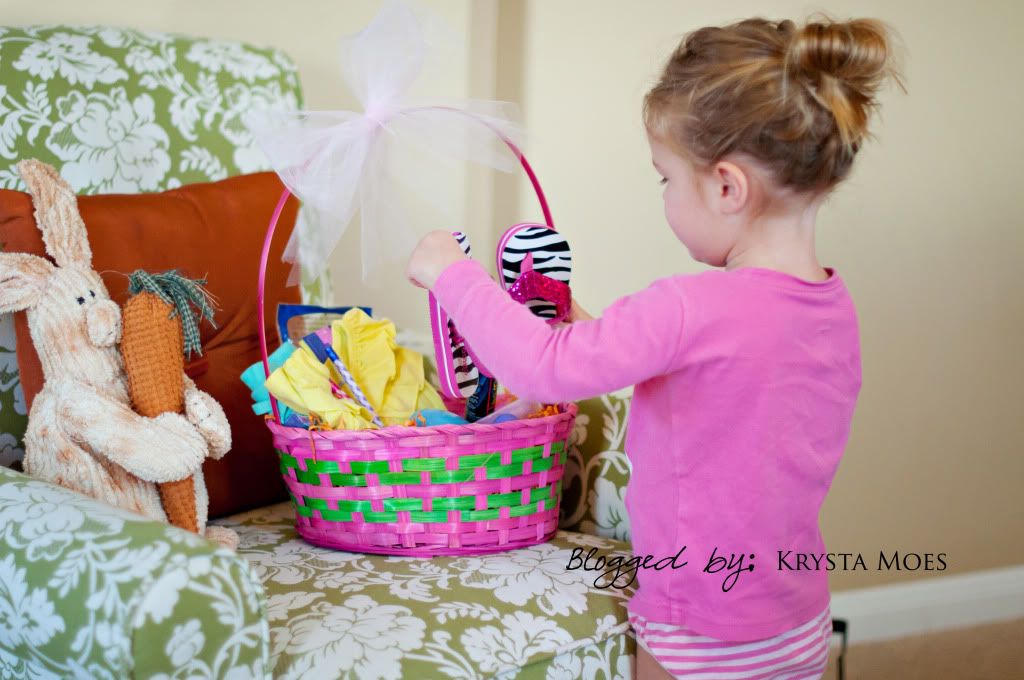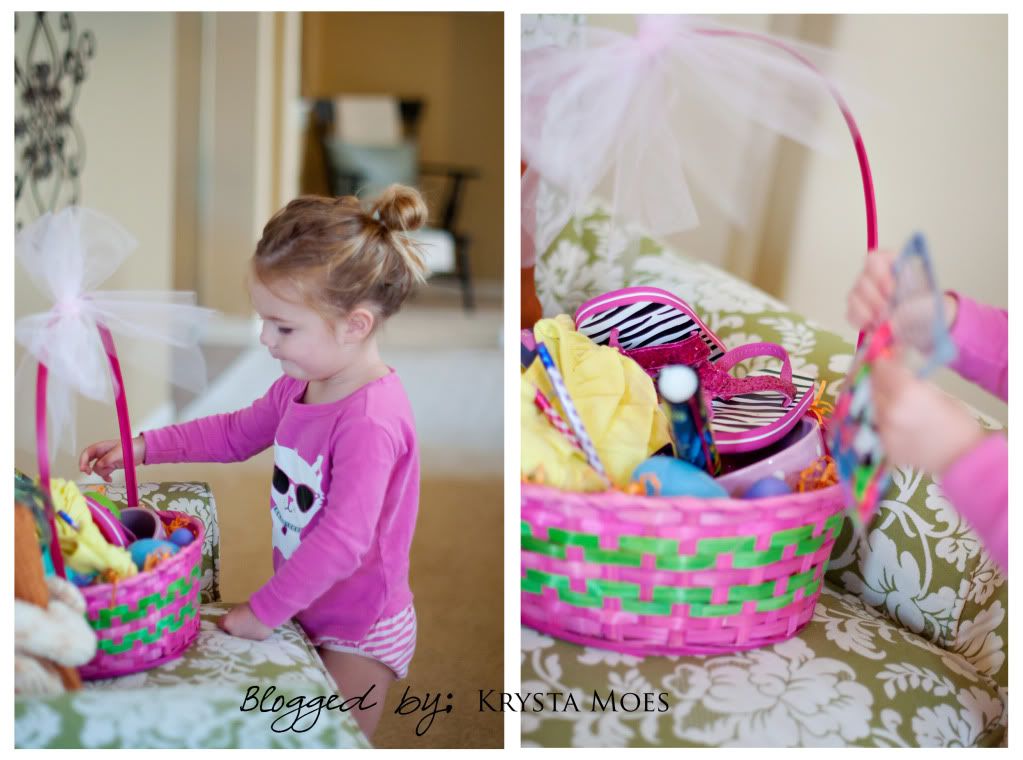 Next was Drew's turn.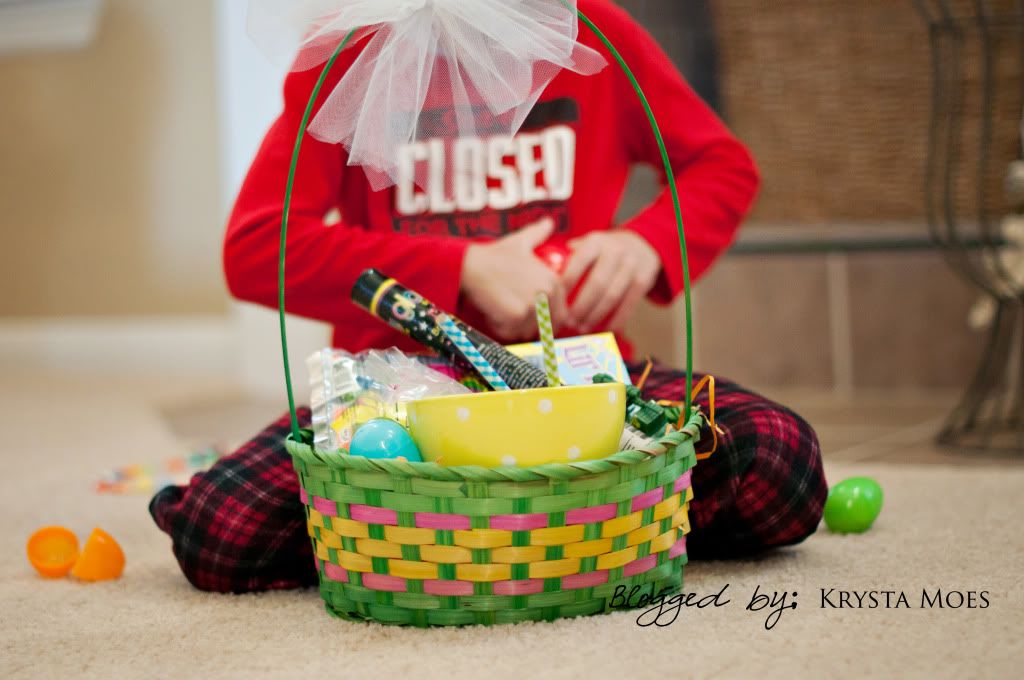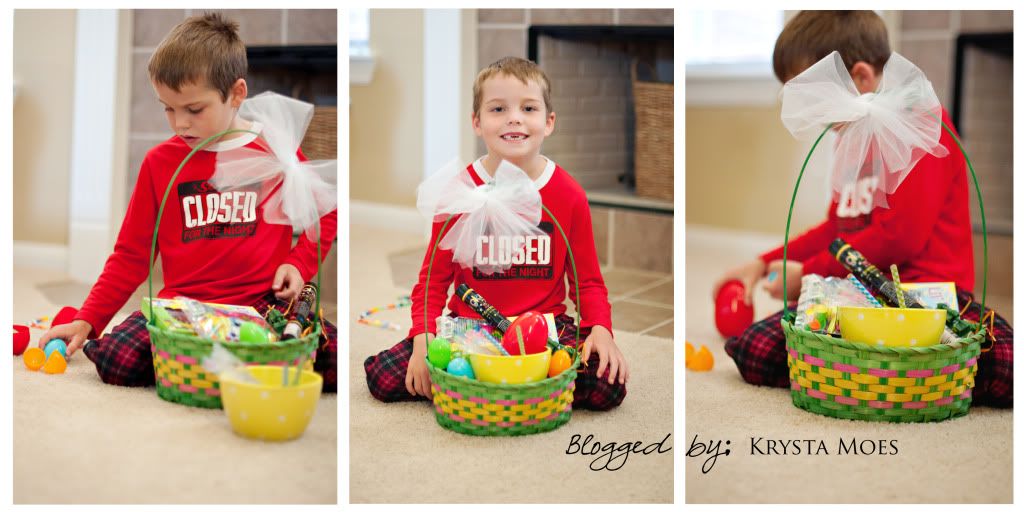 Then Jake.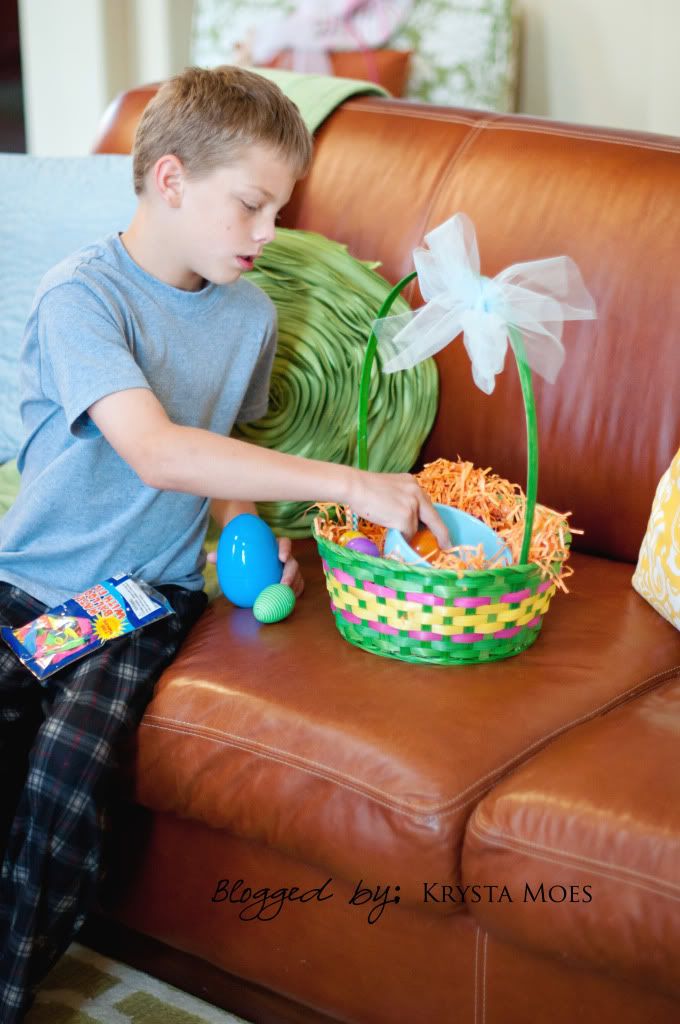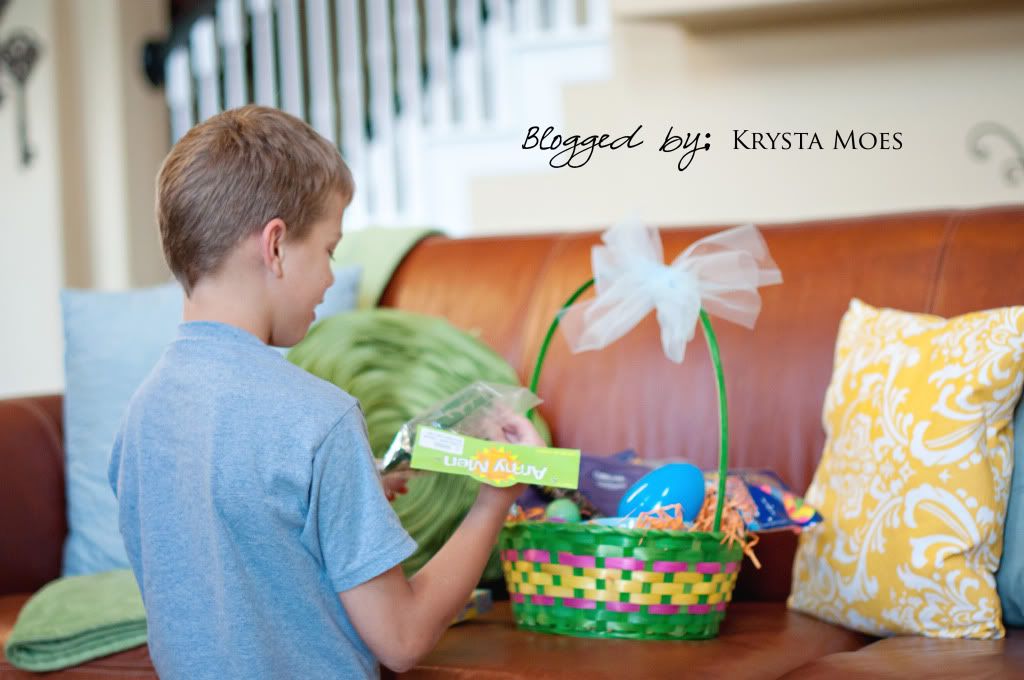 And last was Kaylee.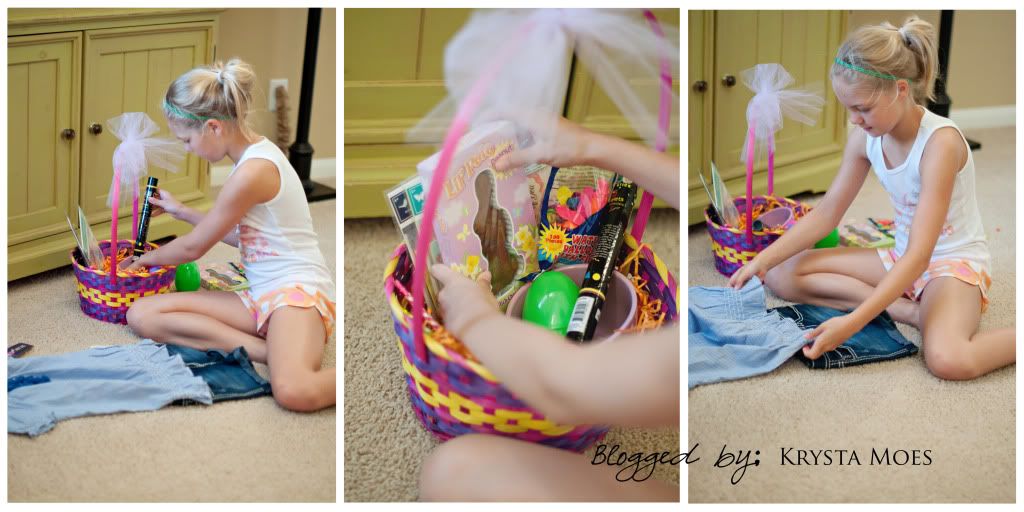 They each got a new outfit, a chocolate bunny, glow sticks, pencils, a cereal bowl (my kids are obsessed with cereal bowls) water balloons, and one toy or craft activity each along with a couple of eggs full of candy and a few with money. Pretty easy and they were happy.
Then it was a mad dash to church. Once we got home and all the hub bub of the weekend was over I crashed hard. When we were at Youth Conference we had very late nights and very early mornings. It was non stop activities and lessons. I took a VERY long nap. Probably the longest one I have ever taken. Ady did too. When I woke up it was time to throw a simplified Easter dinner together. Not much as far as celebrations go but there are always other years.
I did manage to persuade my kiddos to get back into their Easter best and run around the corner for some quick photos. They are so sweet to me and didn't put up a fight at all. I sure love them! Visit me here to see more.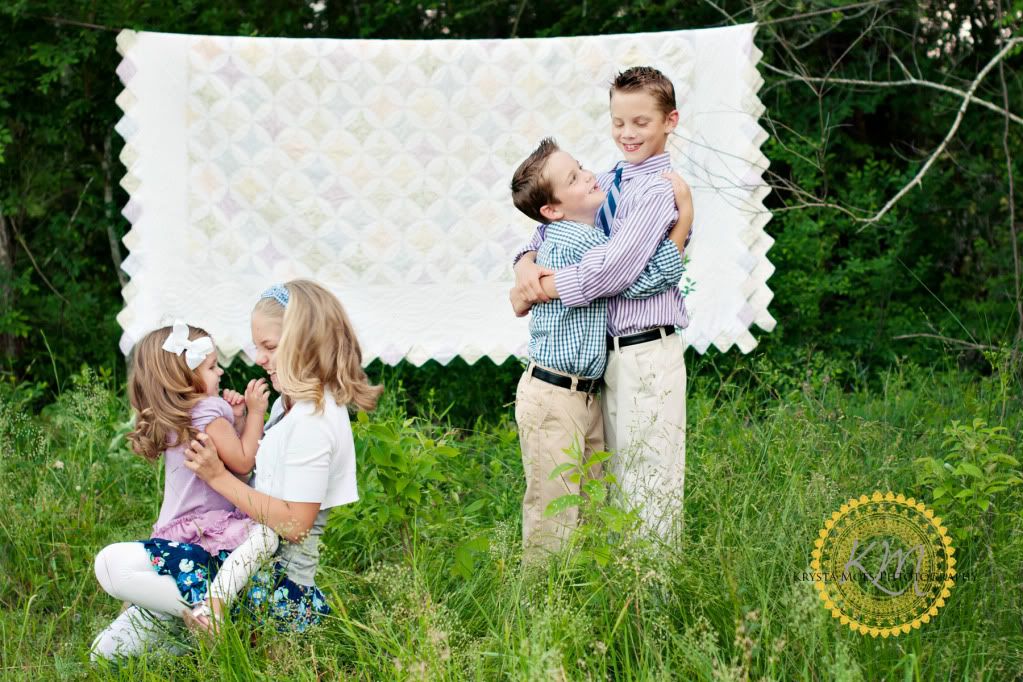 I hope you all had a wonderful Easter and are enjoying your Spring! Are you getting ready for summer??? Summer is definitely on my mind. I have to get myself psyched up a little bit. :)