Yes. I am posting about the 4th of July in August. I am long overdue with this post. I always feel bad when I want to post something and it's way past the fact. Usually I just don't post, but that is when I need to remember the timing of a post really doesn't matter. If I'm late that doesn't mean I shouldn't post about it. Especially since I'm always late. :)
This is what I am thinking:
1. I want to take the time to remember the good things. It distracts me from the things in life that aren't so good. :) This is the whole reason I started blogging in the first place.
2. Let's be real. It is taking the place of scrapbooking for me. I would love to scrapbook, I really would, but I can't seem to find the time. So this is where I record and document our family happenings so that when I actually do get around to scrapbooking (and I will) I will remember what happened and how I felt about it.
3. It would be really unpatriotic of me not to show pride for our country and share our 4th of July celebrations.
4. I want to remember so many things, big and small about members of our family, activities, decorating and all things I love, so instead of questioning myself and worrying about the timing and wondering if people will really care to know this fact or that about us I am going to post it if it is important to me. That is the one rule for my blog. I just decided. If it is important to me and I want to remember it, then I am posting it.
5. So… that means I am going to be back tracking a lot. I am going to try to stay current with things, but when I get the chance I am going to go back and share some of our summer memories. This summer has flown by and we have been so incredibly busy that I haven't had time to record it.
Alright. Enough about that. On to the 4th of July. :)
I actually decorated for the 4th. I think this was the first time ever. We are never home for the holiday. We are usually vacationing in Utah. The one time we were here I was pregnant with Ady and Kaylee was getting baptized so it was the last thing on my mind. Anyway, it was fun!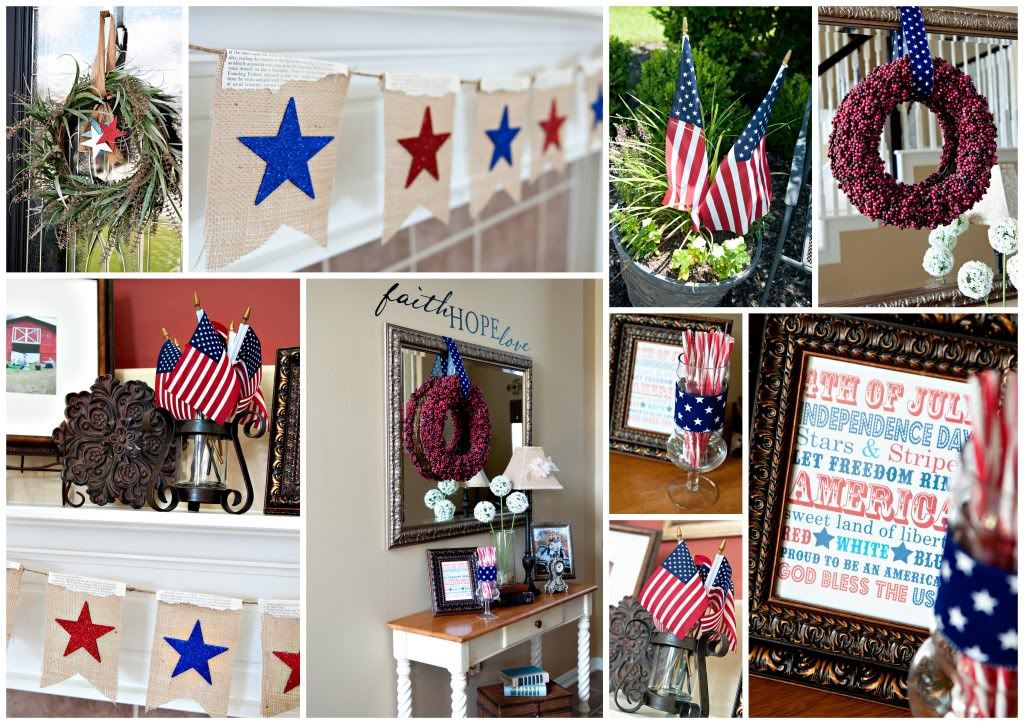 My friends Sara and Christian were in town house hunting. We spent lots of time with them. We started the day off with a Parade down Market Street.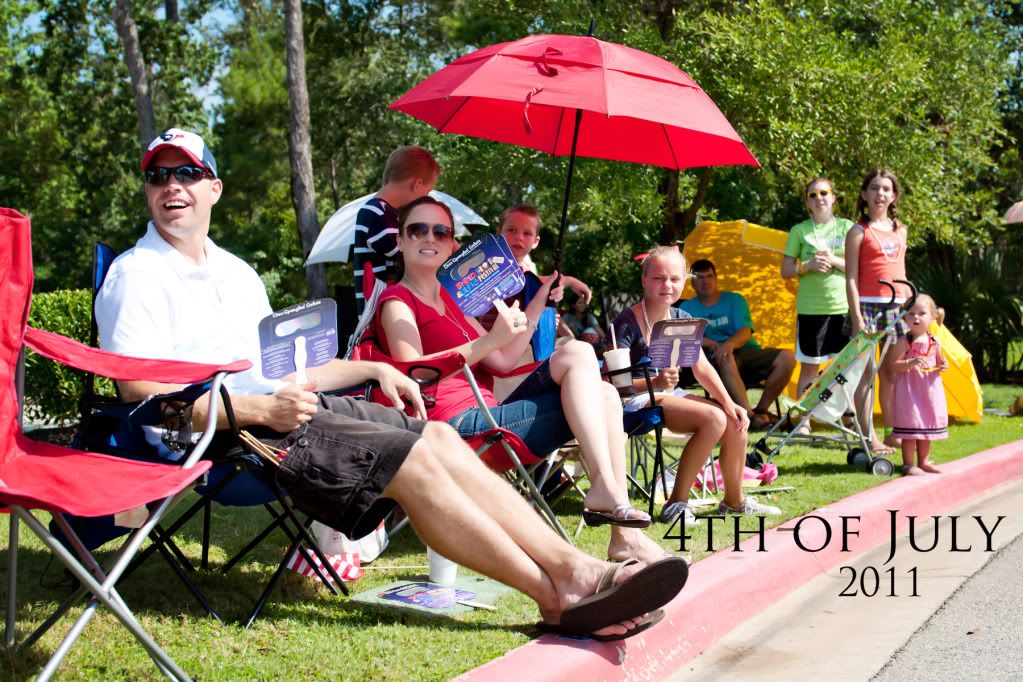 I think we were CrAzY! I think everyone else there had lost their minds too. It was SO dang hot and it was only 9:00 in the morning. I seriously was sweating like I never had before. Too much information, I know, but let me just tell you it did not feel good. And we were not in a shady spot either. We tried our best to stay slightly shaded and hydrated. When I think about the parade, the heat is the one thing that comes to my mind. Which is why I am thankful I have photos because it really was fun and patriotic…but I'm hoping we won't be here next year (wink, wink).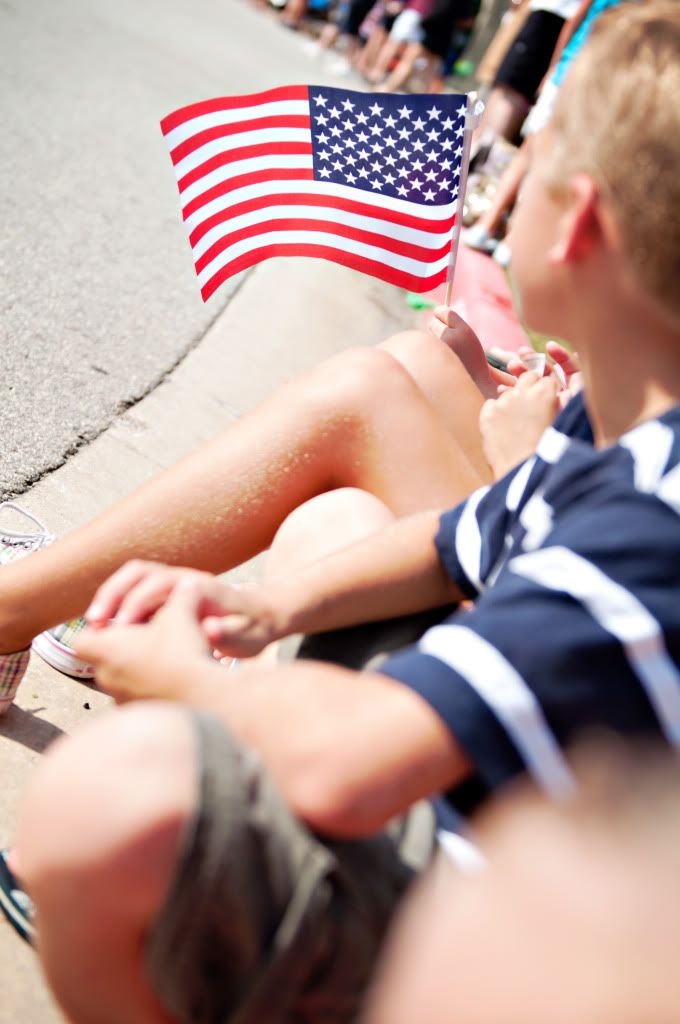 The boys loved this truck of course.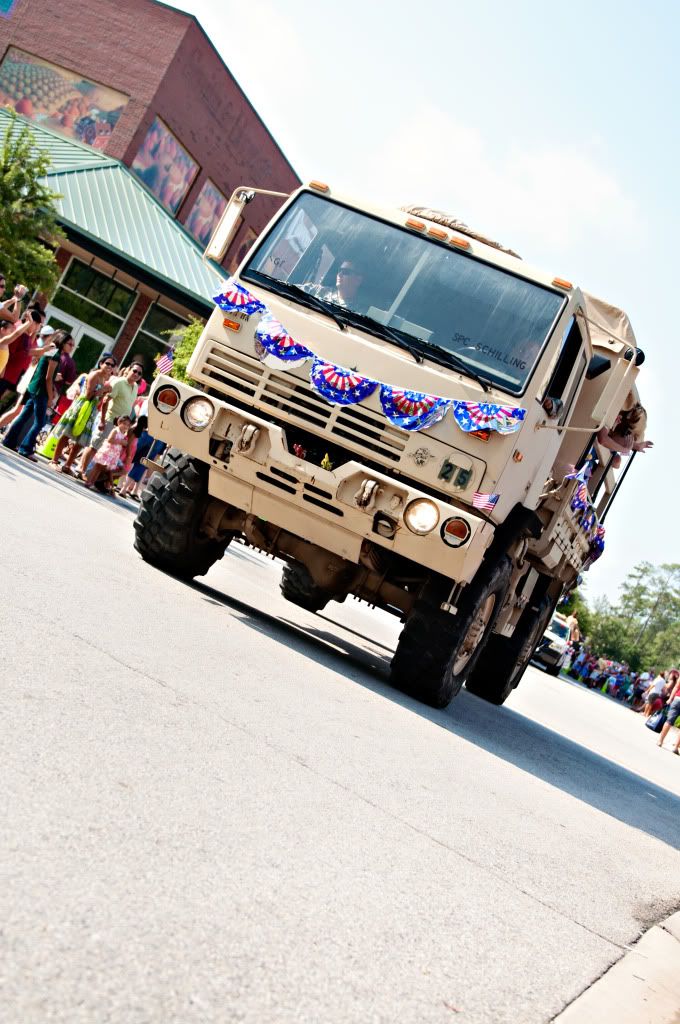 There was a stream of colorful Volkswagen Bugs that went by. Old and new.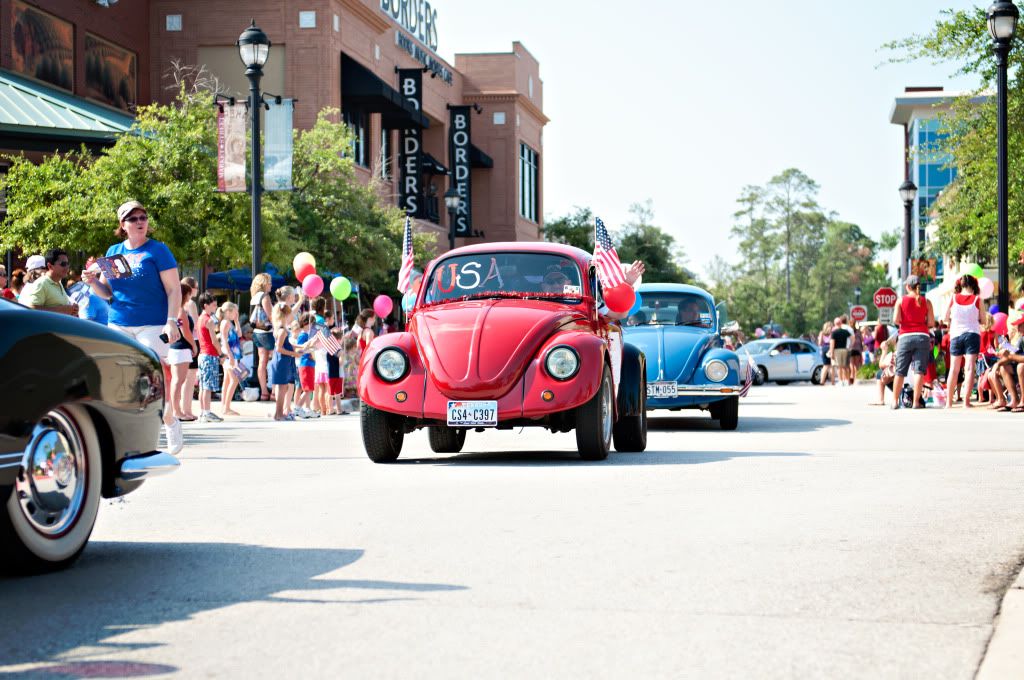 This cute one said "Our American dream is Peace."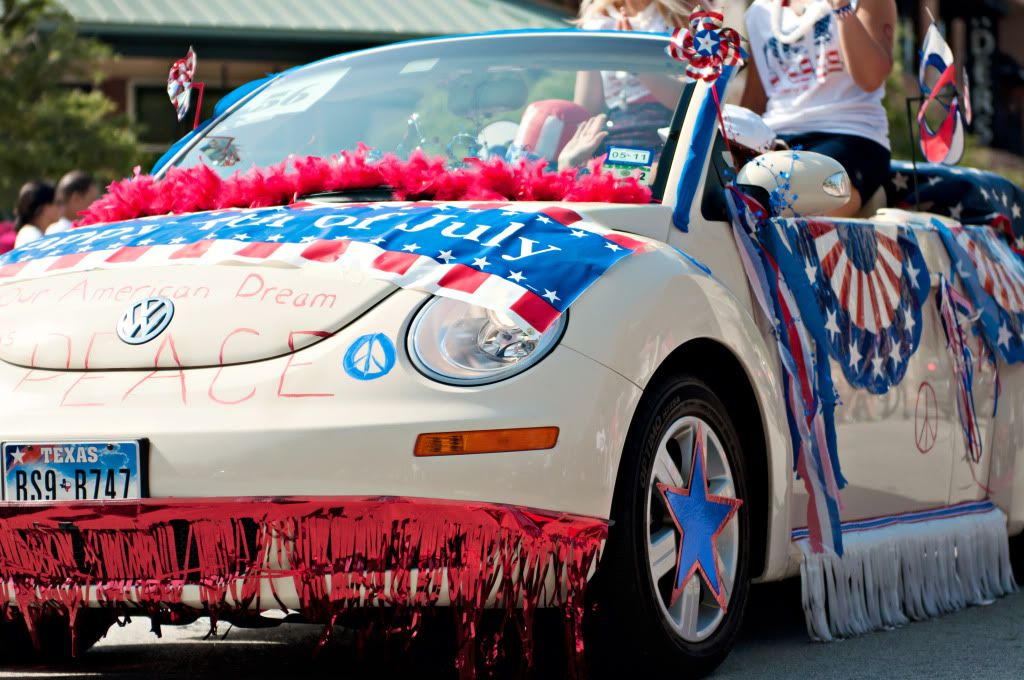 That is what Kaylee's tattoo said also.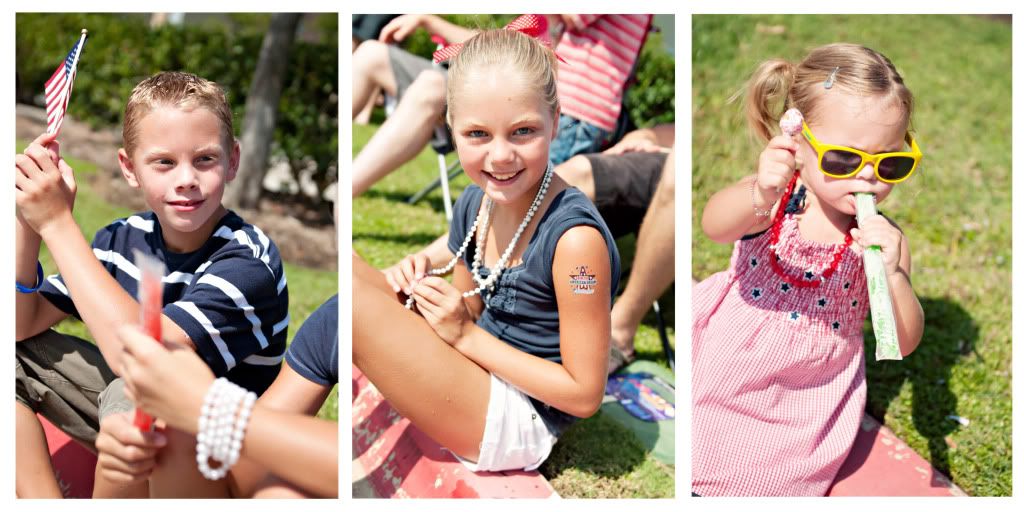 They threw out sunglasses and beads, dum dums and popsicles.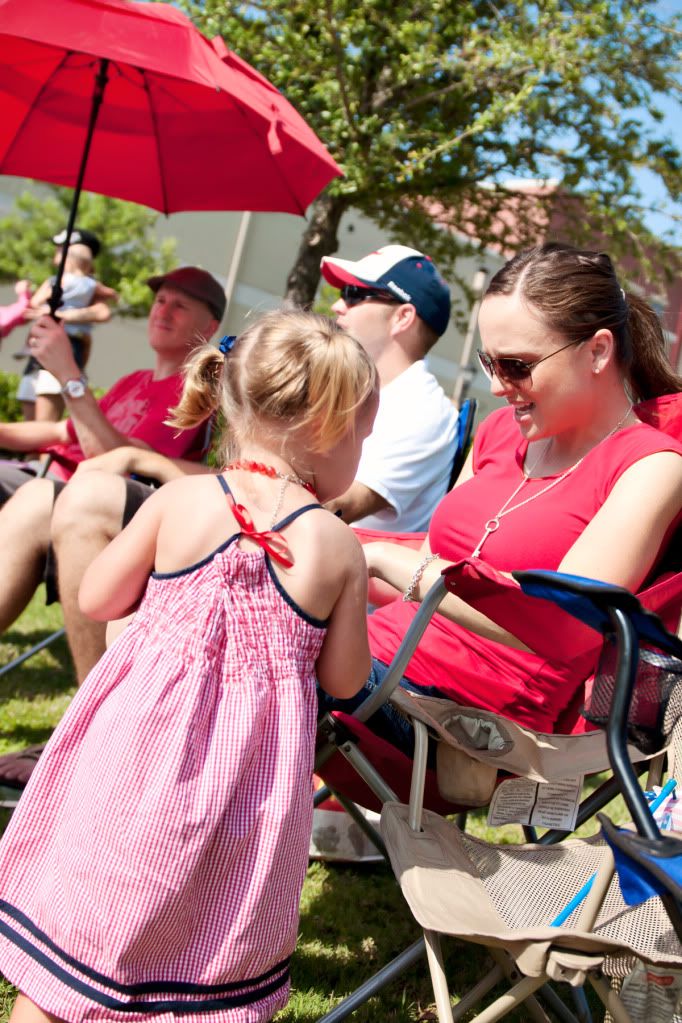 Not even halfway through the parade, Ady spilt my entire Coke all over Sara! Can you imagine being super hot and sweaty and then having a sticky drink spilt all over you? Gross! Of course Sara was so sweet about it and we ended up laughing after the shock of it, but I felt awful. I'm hoping Ady was saying sorry in this photo even though it was after the fact. It's a good thing she is so stinkin' cute! It has saved her life several times.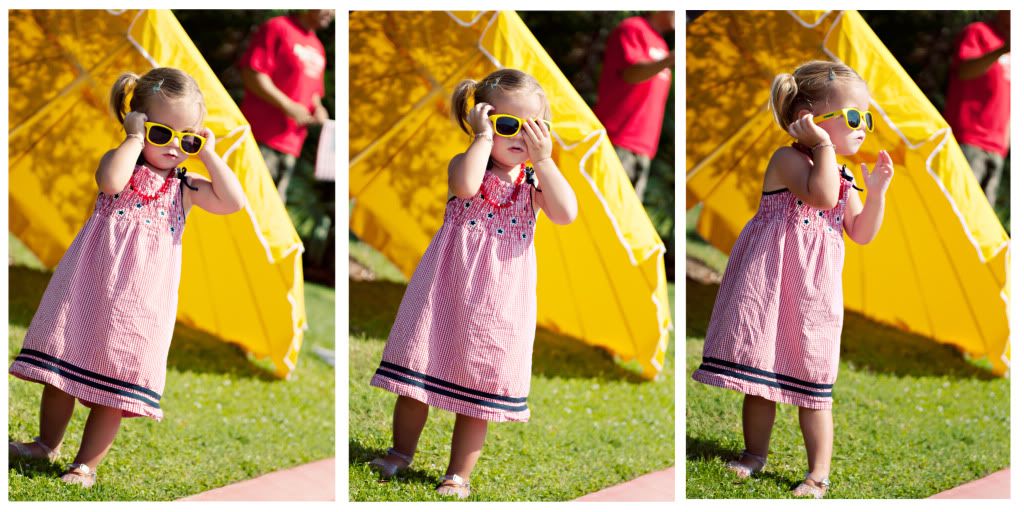 She was obsessed with her sunglasses.
It was no Murray Parade where they throw out TONS of candy and the weather is perfect, for the most part. But it was fun.
We made our own memories. I love the black and white photo of Drew. His expressions (or lack of) make me laugh.
The rest of the day was spent birthday shopping for Kaylee and Drew. I had just gotten home from Arkansas a couple of days ago and didn't have time to get that done or even think about it. Kaylee's birthday being the day after the 4th with Drew's following a couple days later is always a little tricky. We knocked that out and then came home to throw a BBQ together. It was pretty much a crazy and hot day. That evening we went to the pool to unwind where I ended up falling asleep on the lounge chair! Lots of fun I was. They banned fireworks this year. It had been so hot with no rain. I have to say that it was kind of weird to not end the day with a big boom. A little untraditional, but what do you do!?
You make memories with your family anyway. :)