Alphabet Summer would not be the same with out our usual Indoor Campout. Letter I is always the same. It's a summer tradition.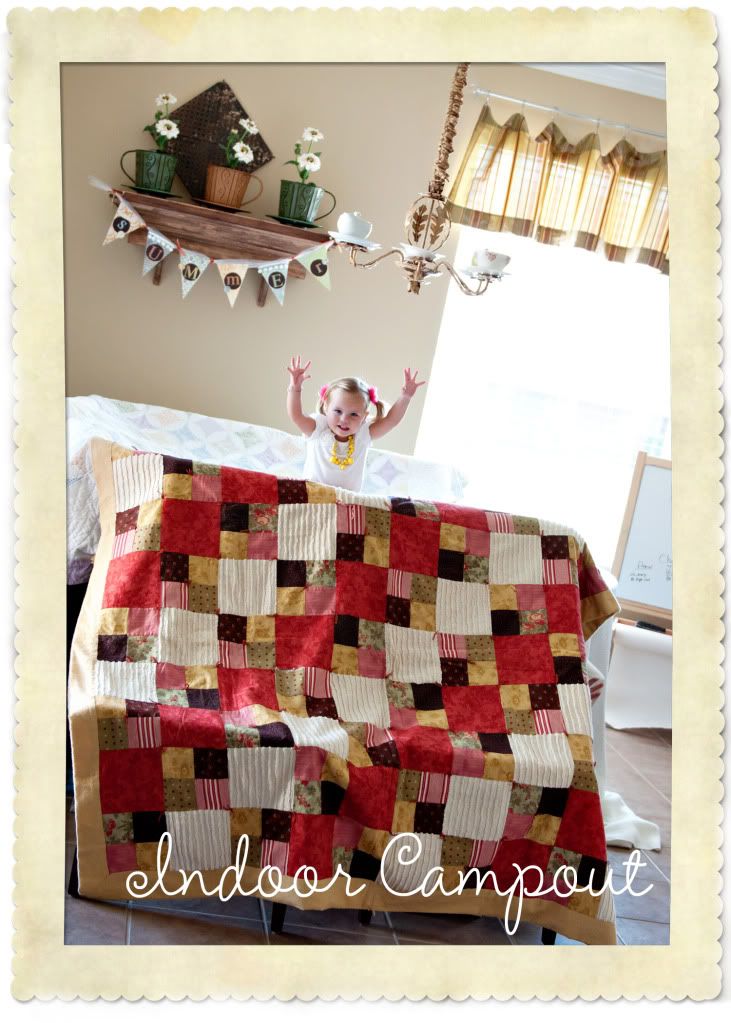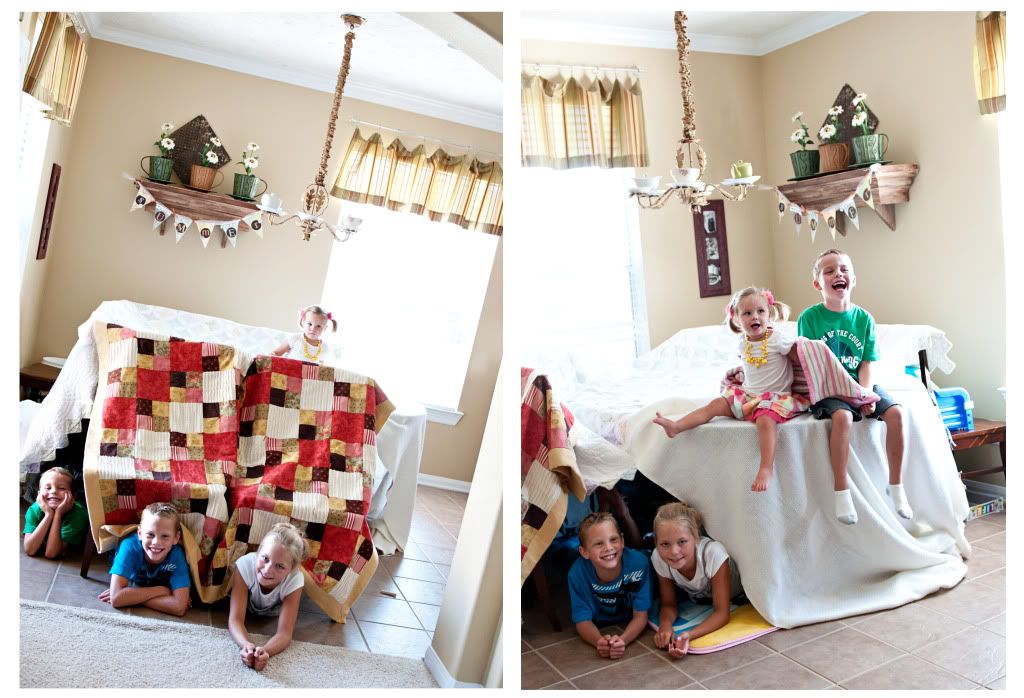 This is a must for the kids and it stays up for days. They pull one of the laptops under the table and watch movies. They play board games, read books and eat lots of snacks. It's fun times for them. I think this will be one of their treasured summer memories as a child. I hope so anyway.
After this one finally got cleaned up. They moved the party upstairs to the game room and made a fort out of the ENTIRE room. No photo of that, but lets just say I am glad it was upstairs and not downstairs. They have pretty much ruled this household all summer. Which is why I think I have dove into my own projects the past couple of weeks. I have to feel in control of something! They are having fun making a mess and so am I…mostly because I know some sort of calmness will return in the next couple of weeks. Until then…my kids are busy making memories!