This is another post with a lot of photos, but for times sake I am squeezing them all into one post.
When we pull out the Christmas boxes and start decorating, one of the first things to come out are our Christmas books. These bring back so many memories for the kids each year. For me too, since we have some from my childhood. I love watching the big kids read to the little ones.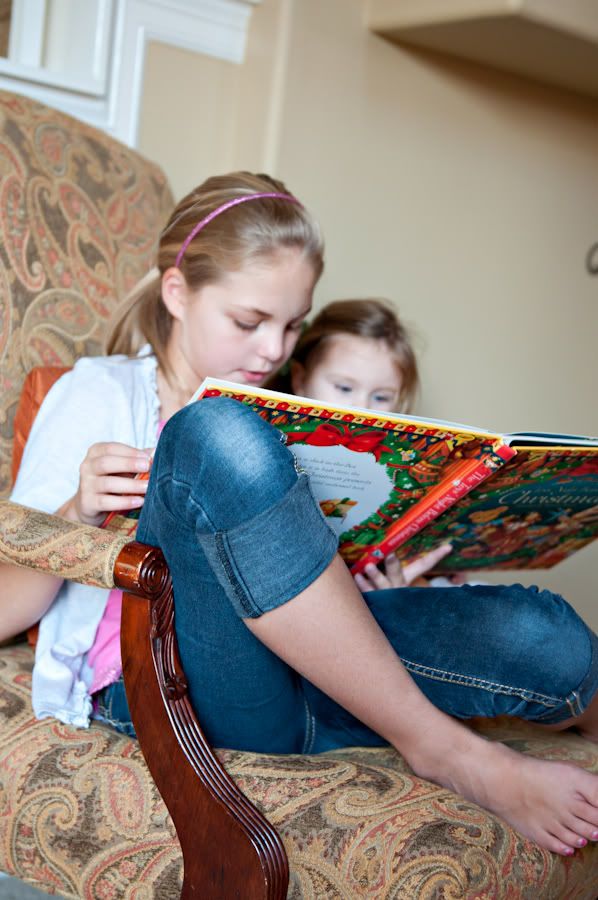 Each year on the kids first night of Christmas break they have a sleepover downstairs by the Christmas tree. We watch Christmas movies and get all snuggled up by the lights. This year we were short on time and Casey had to run some errands. He took the two younger kids with him and left Kaylee and Jake behind with me. This was one of our most fun nights (for me anyway). The three of us made white chocolate popcorn with cranberries mixed in for our movie night. It was such a simple thing, but spending time with just the older two was so much fun. They are so grown up and helpful in the kitchen when they have the opportunity. When the rest of the family got home we were all ready for our movie night.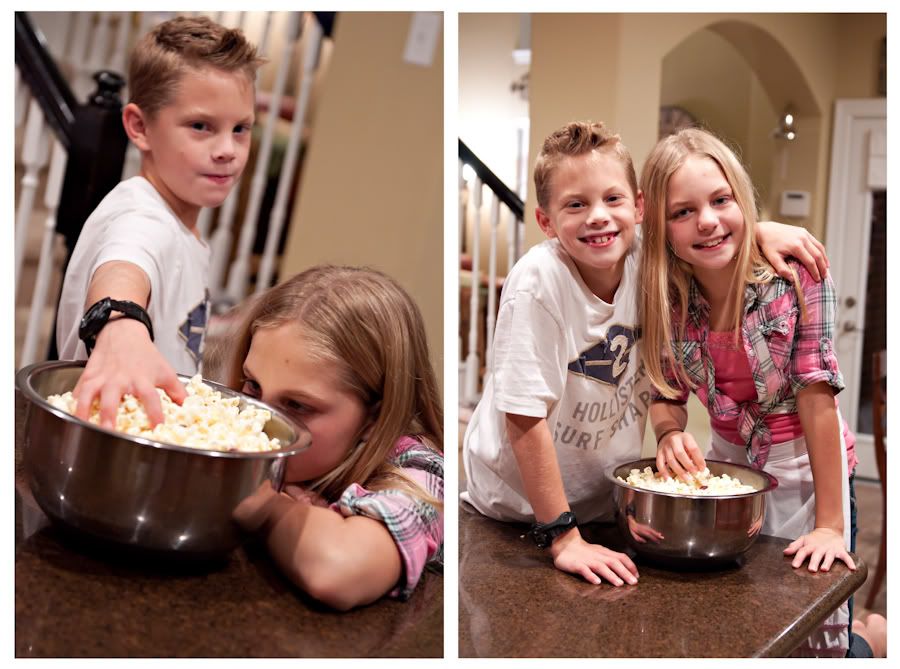 They woke up the next morning to a surprise.
We had an elf visit us. We were instructed to give him a name, which was a huge debate but we finally settled on Tommy Tex.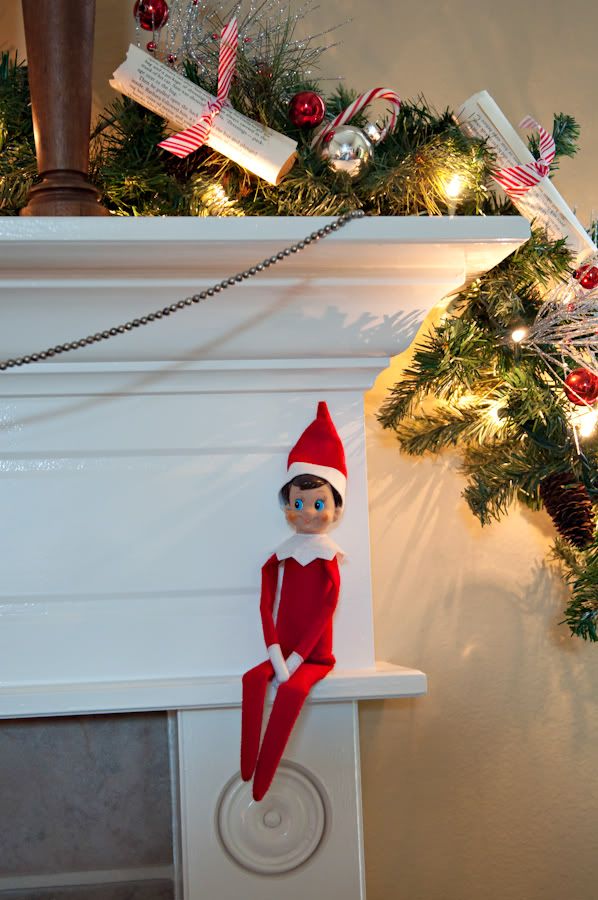 We are all so glad to have him be our special visitor this Christmas and every Christmas after this. He has brought a new magical feeling into our house. Each night he flies back to the North Pole to report to Santa and then flies back to our house before the kids wake up. The first thing the kids do each morning is find Tommy. Here are a few of the places Tommy has been.
On the stove hood.
In the tree and in the garland on the stairs. They could not find Tommy on the stairs to save their life. They woke me up at 6:45 one morning in a panic to help them find him. Of course mom pulled through.
The silliest place Tommy has been was in our fridge. He even turned our milk green.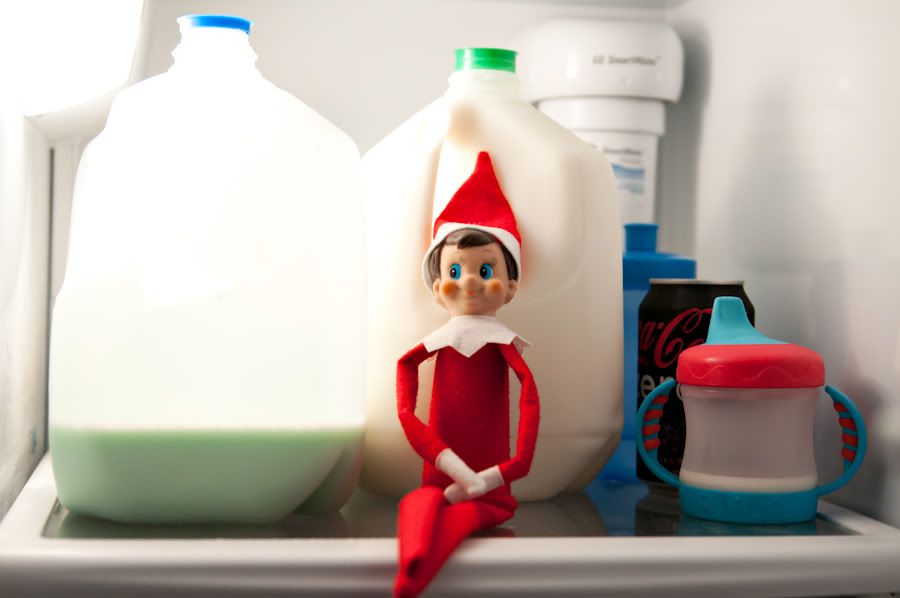 One Saturday afternoon we made gingerbread houses.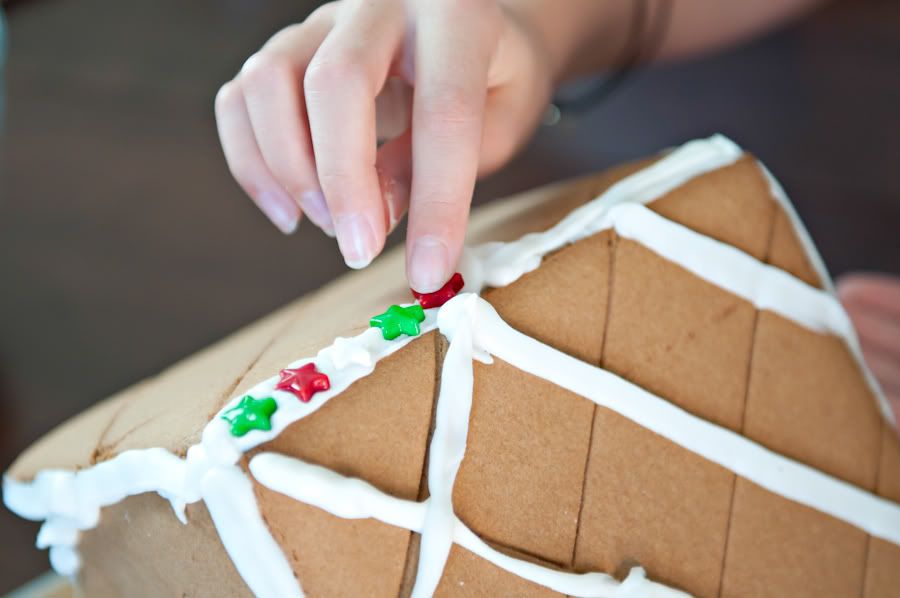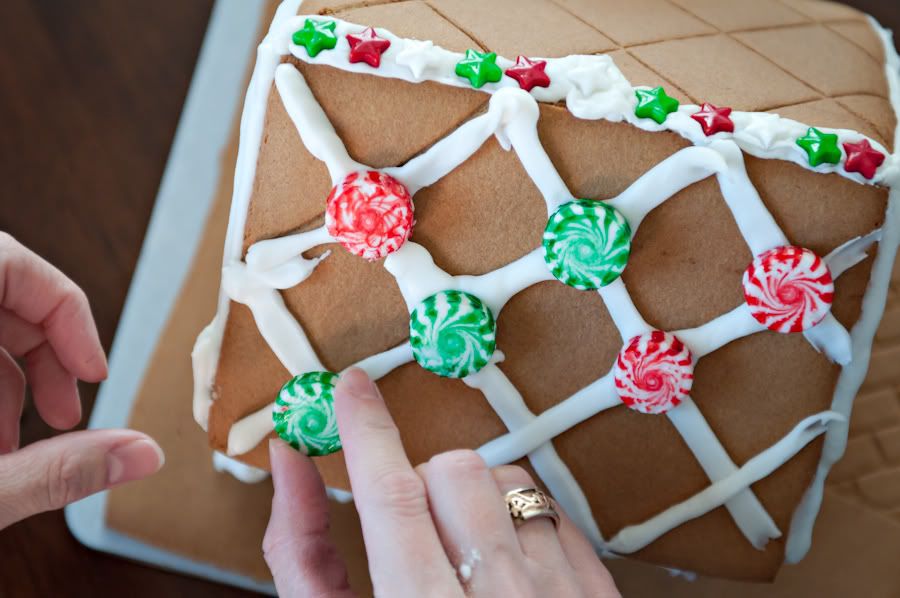 The boys made one…
and the girls made one.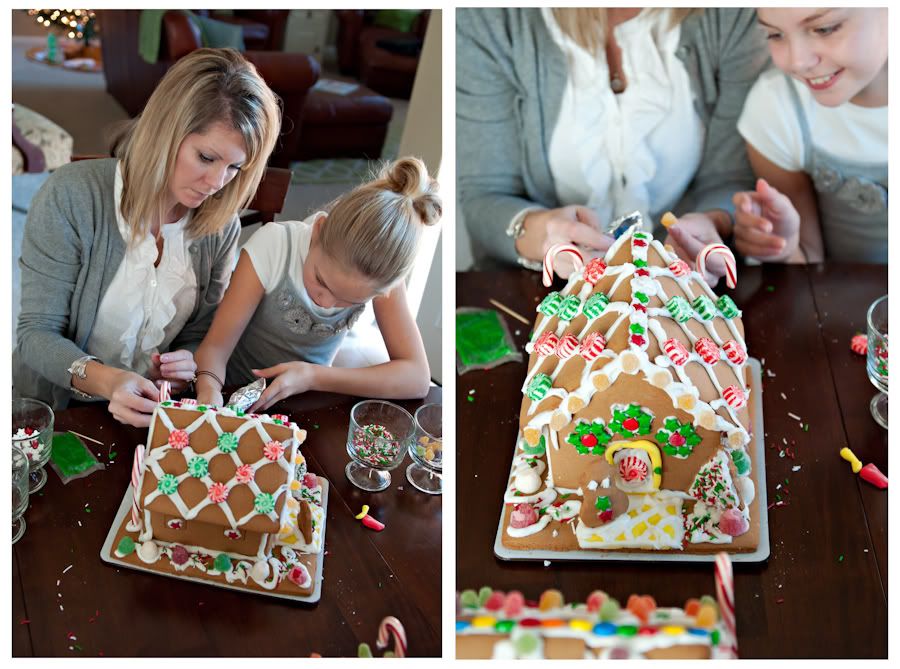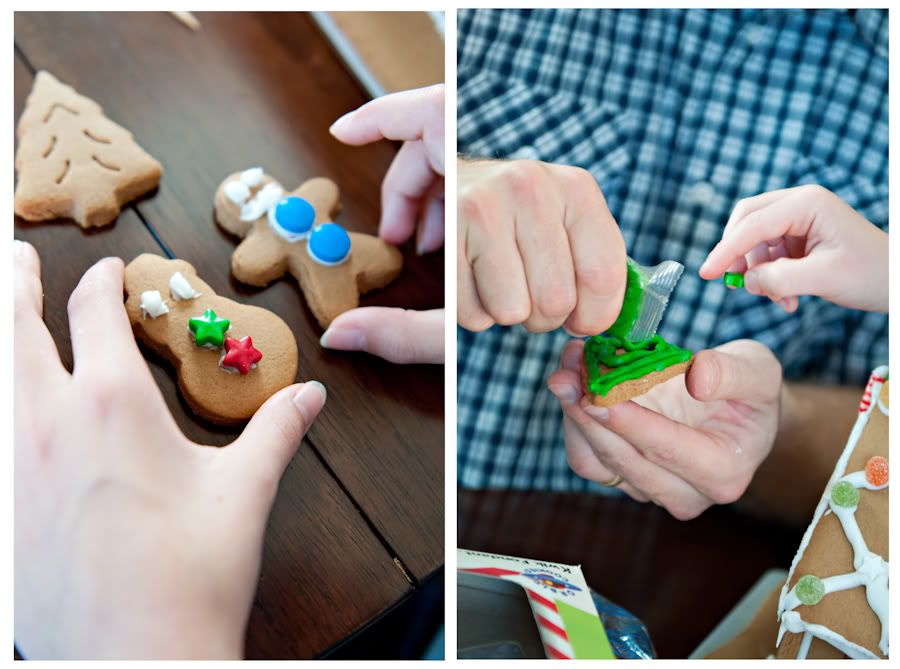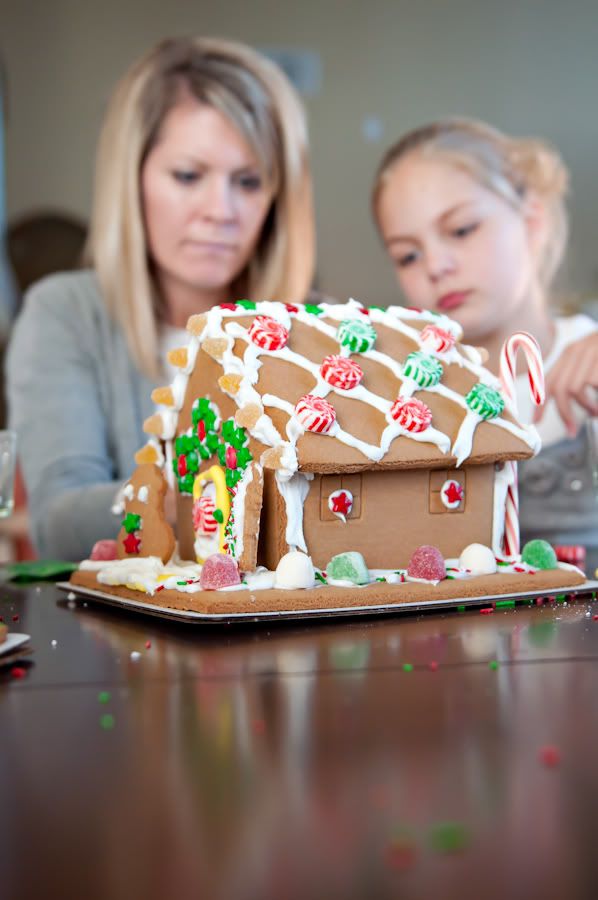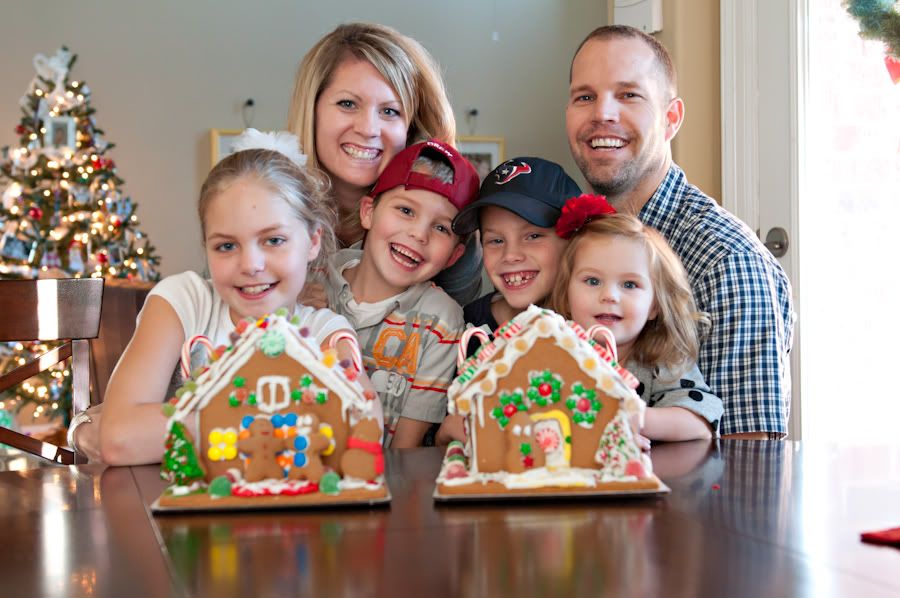 It was a fun way to spend the afternoon.
I just noticed after looking at these pictures that Kaylee and I match! Did you notice that? No, I did not plan it. We do that a lot. Like today we are both wearing green sweaters. Funny!
I spent one afternoon in the kitchen baking this week. Usually I bake a little here and there, but I decided to make a day of it this year. We made enough to share with friends and then delivered little plates of goodies. We had Christmas mints, caramel, fudge and White – Chocolate Cherry Shortbread Cookies.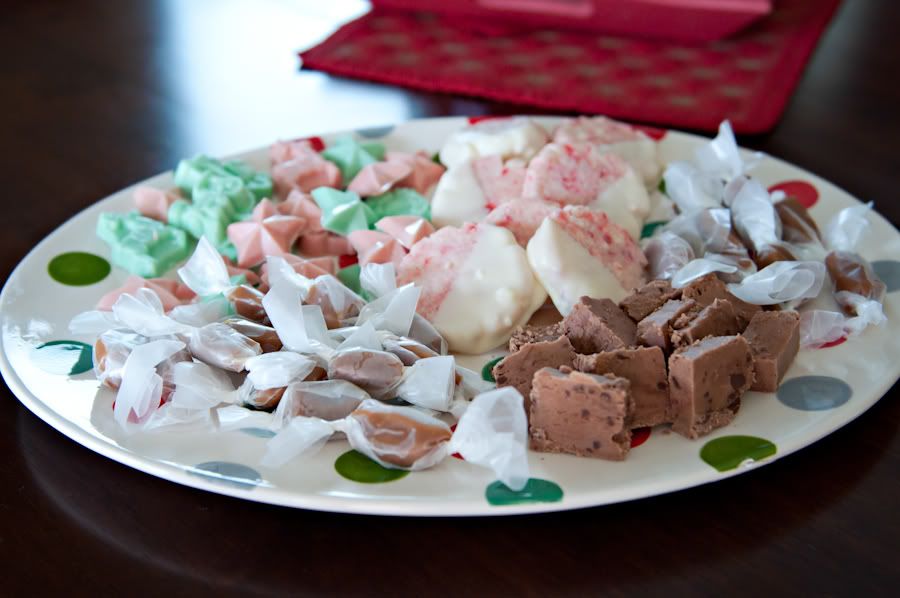 In our down time we have watched most of our favorite Christmas movies: Home Alone 1 and 2 (not a fan of 3) Polar Express, Elf and Frosty the Snowman. I have even sat on the couch and watched with them. I think I love Christmas movies more than I love Christmas music. It's a toss up.
The kids are so excited for this weekend! We still have so many things to look forward to: caroling tonight with friends, sugar cookies for Santa, Christmas Eve dinner at the Dickamore's, Christmas jammies, driving around to see lights on Christmas Eve and then the big day is here! I hope you all are enjoying it too. :)
*Keep scrolling to read about our Thanksgiving trip.