I am back to share more about our cruise. :) I am making head way on all of these photos. I've enjoyed sorting through them and seeing how much fun we had. Our second excursion was Grand Cayman. I realized I hardly took any pictures there. We planned on going to Stingray City where we would have swam with the Stingrays, but it got cancelled. It was so incredibly windy for the first part of the day. We ended up making it a beach day. Darn it! :)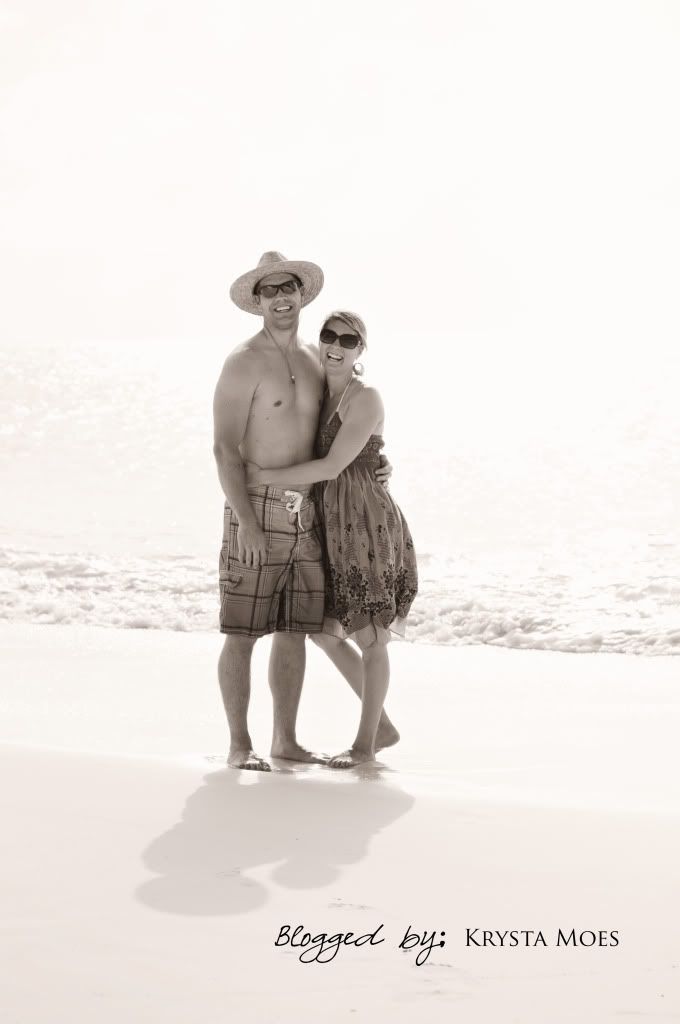 And that's it for Grand Cayman! We were with Tony and Tami and just enjoyed the day together lounging on the beach, reading, eating lunch and getting in the water for a little bit. It started sprinkling while we were there! Then it started pouring so we made a run for it. It stopped shortly after it started and then we were back to the beach. It made for an interesting day.
The rest of this post is all about our days at sea. It is a bunch of random photos.
These are some pictures I took while getting back on the ship after an excursion day.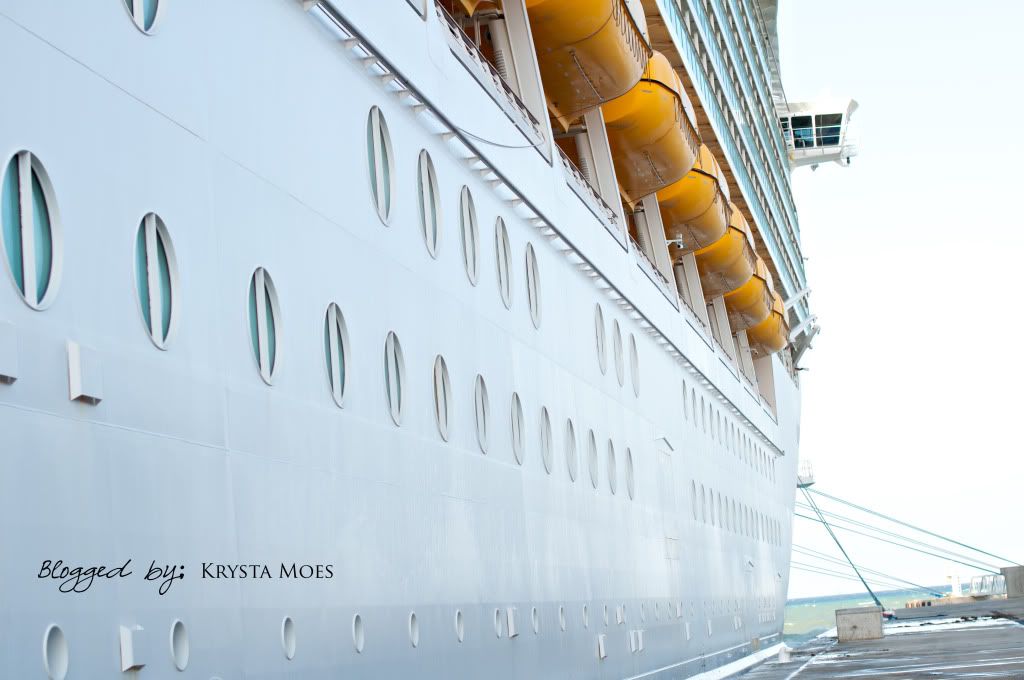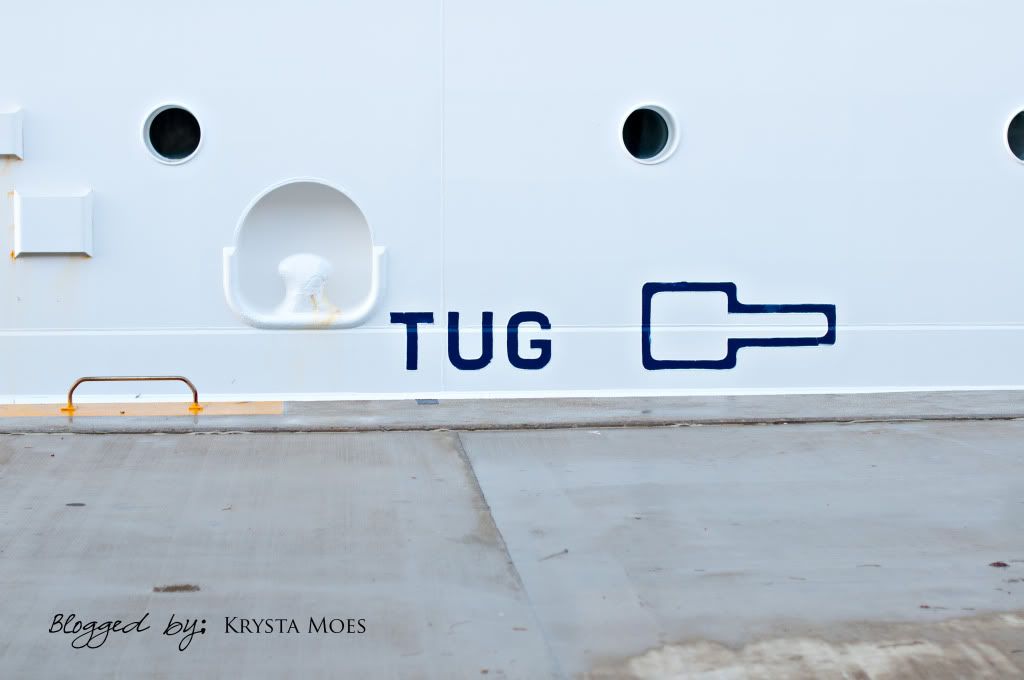 One of the activities the men enjoyed on the ship was a dodge ball game. Casey and Tony had a ton of fun. It was pretty competitive. The game director warned them that if one ball went overboard the game was over. They weren't going to bring more balls out. Needless to say the game didn't last very long. My husband just happened to be the one who threw the ball over board. Whoops! Game over.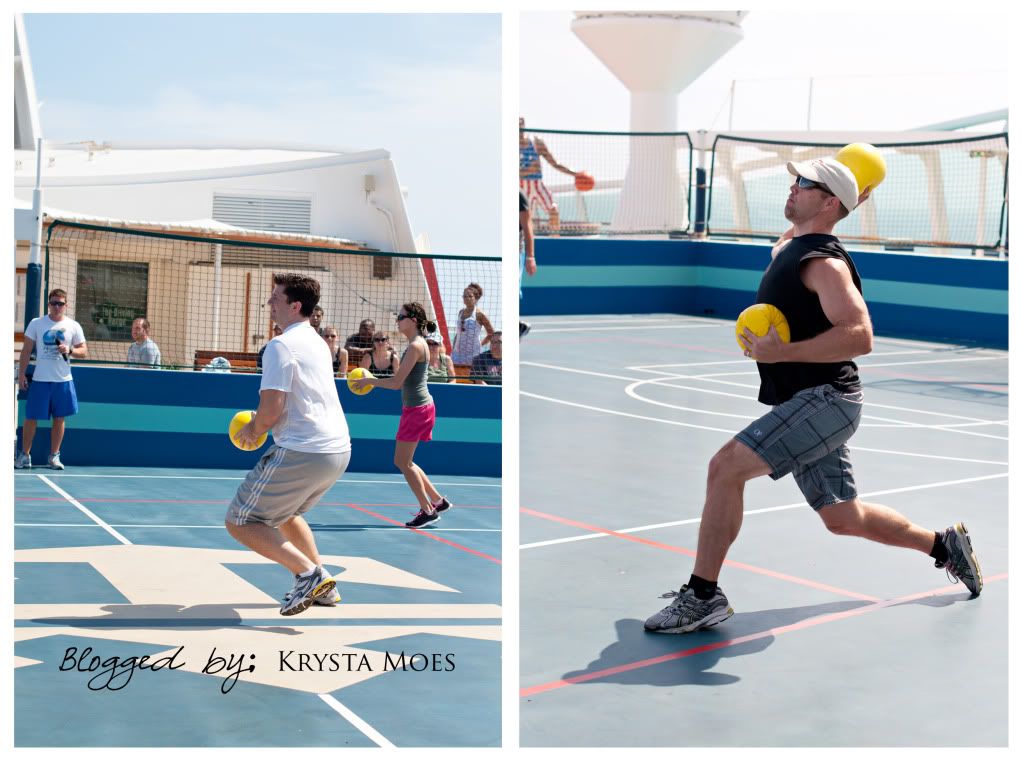 We spent plenty of time enjoying the sun.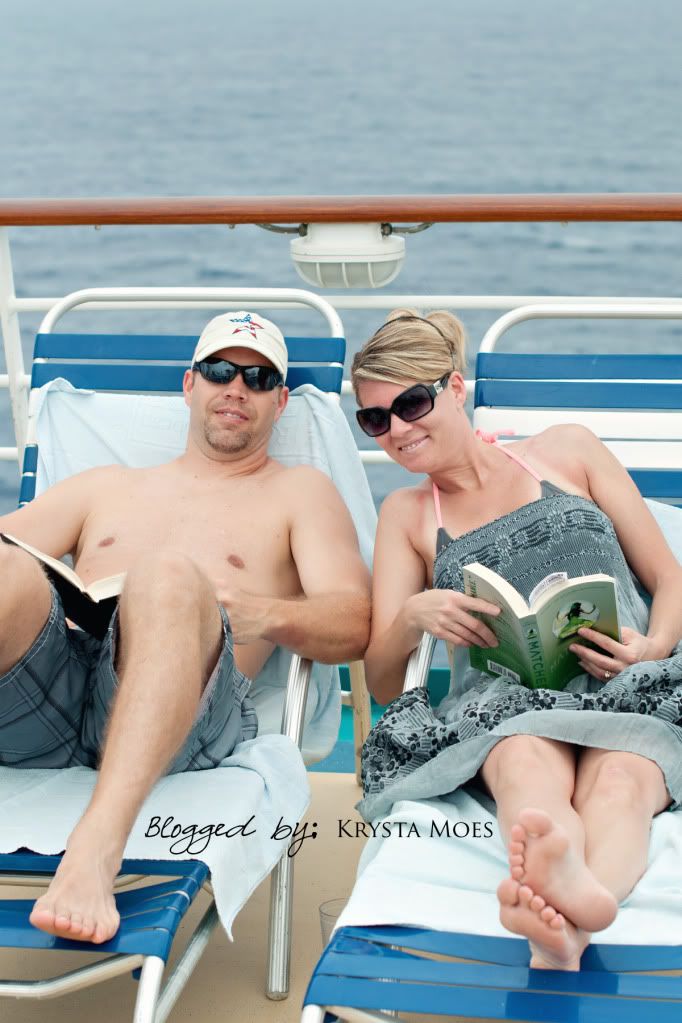 We would go back and rest before dinner and get ready for the night. Casey always laid on the bed and read the Cruise Compass while I was getting ready. He loved planning our days out.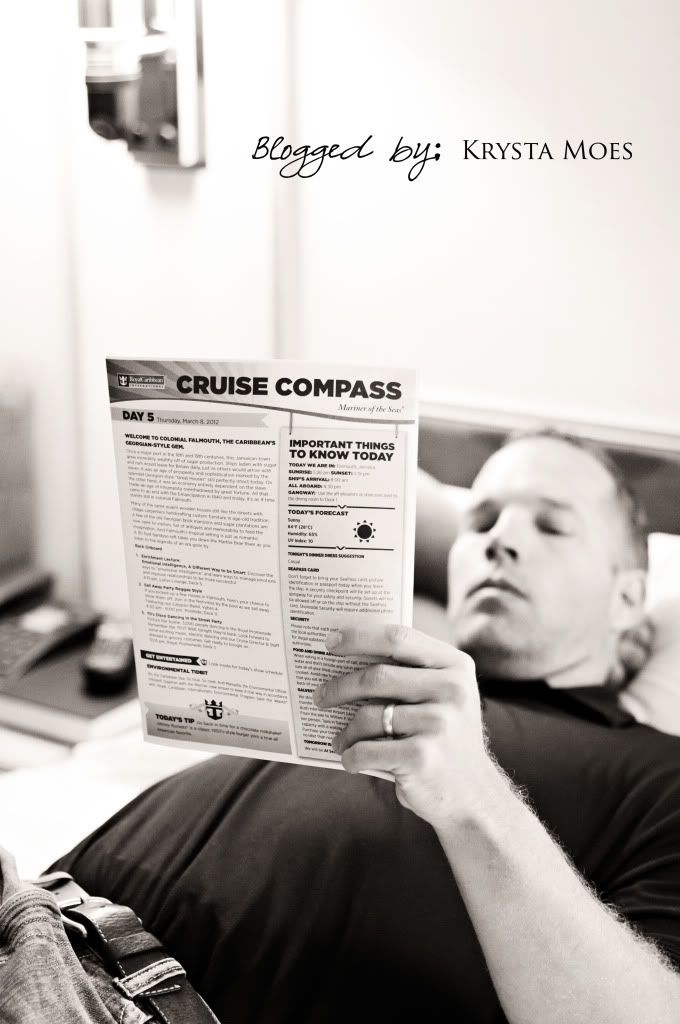 All dressed up for dinner.
One night sunset was at 7:15. It must have been our last night there because of the time change. People gathered around to watch the sunset one last time.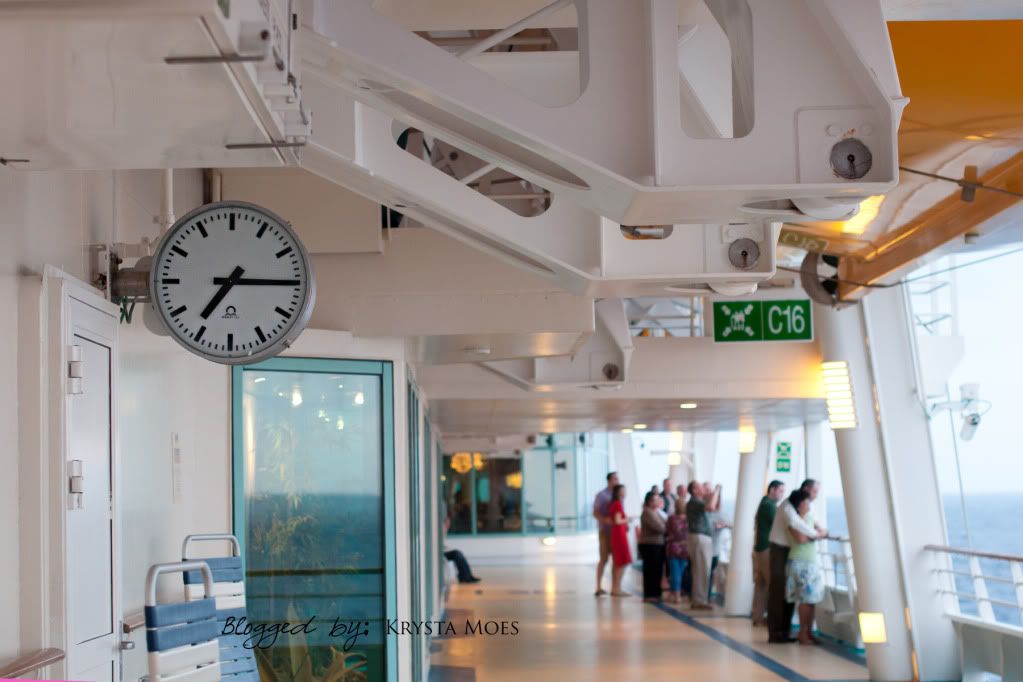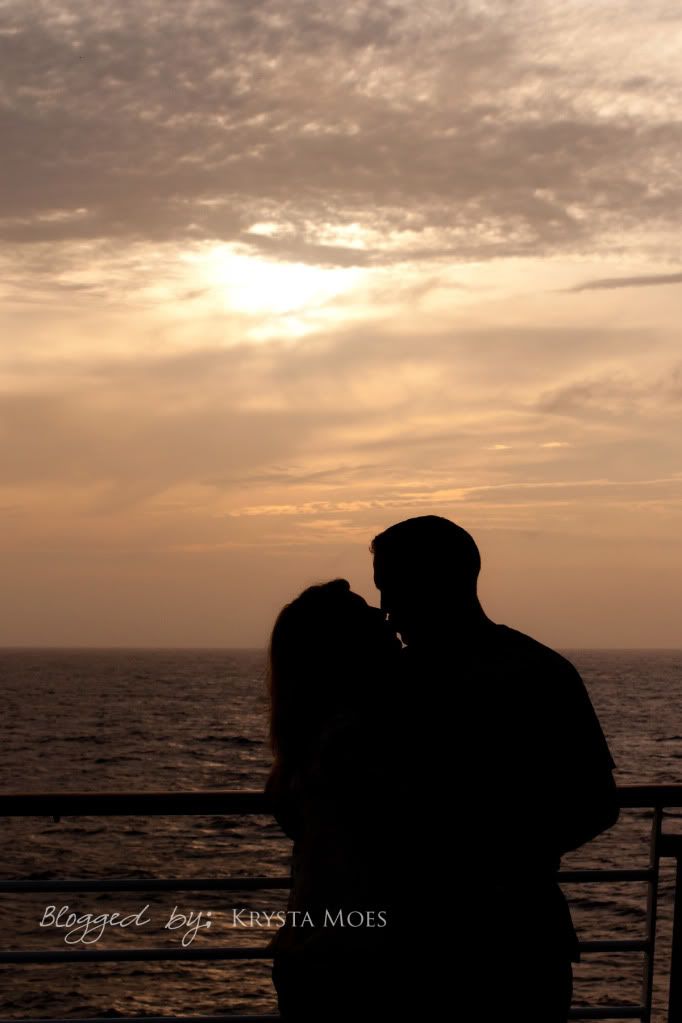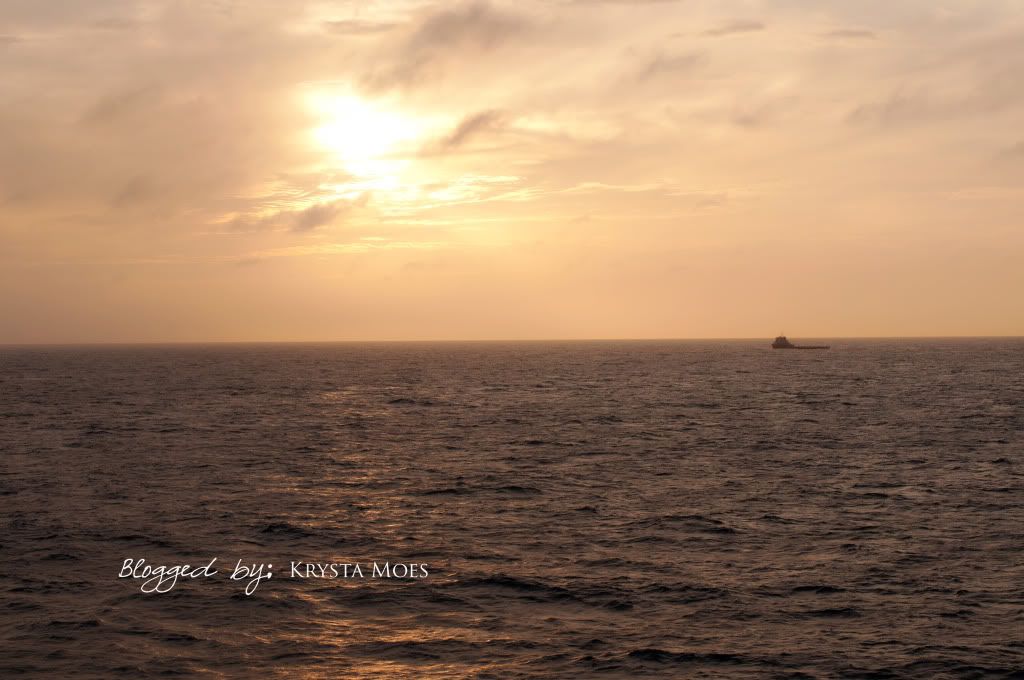 We had Johnny Rockets on the ship. We enjoyed a yummy lunch there one day. So good! I went back to take these pictures one night.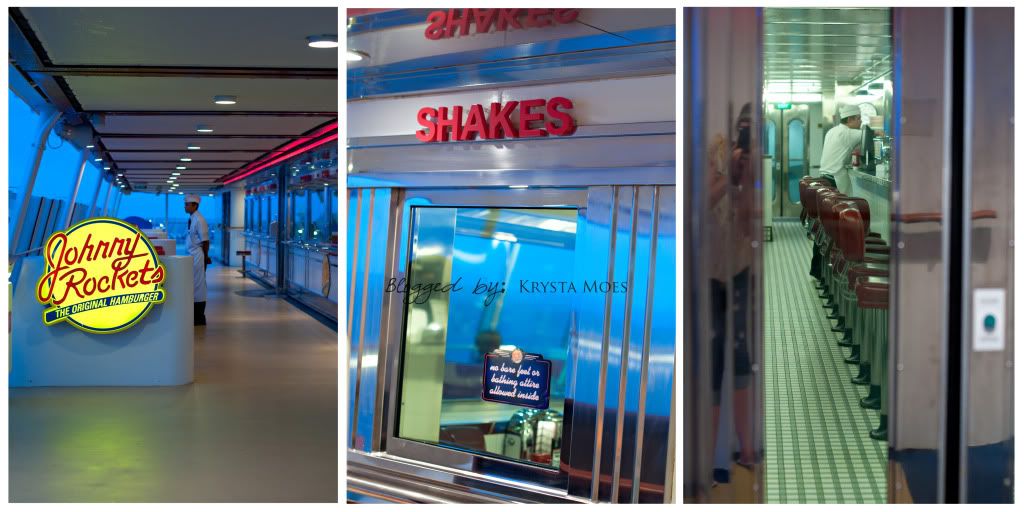 Some more random pictures of the ship.
I so wish I was there again! Definitely fun times.
Next up is Jamaica, which happened to be my favorite. :)