First off, the winner of the giveaway is Naomi Beachy! Congratulations Naomi. I will e-mail you with details. Thank you for all who entered. I loved reading your acts of service and holiday traditions. Every one of them made me smile! Thank you for sharing and being a part of Ruby.
-------------------------------------------------------------------------------------------------
This summer we were glued to the T.V every evening during the Olympics, especially to watch the swimming events. It was common for the entire family (even Ady) to be up until 11:30, then the late night shows started and it was time for bed. The kids didn't want to miss a thing! Neither did we. These are really fun summer memories for us and great time spent as a family.
Swimming has been such a huge part of our life since we moved to Texas. The kids have been in summer league for 4 years now and Kaylee has swam year round for half of that time. It is a big commitment but such a wonderful sport to be involved in. In the middle of September we had the opportunity to be a part of something really exciting! Kaylee's year round swim team, Swim Streamline, brought two Olympian swimmers to us! Josh Davis and Misty Hyman came and taught a swim clinic for our team at our pool. They are amazing people and had so much to share with the kids. Not only did they offer great advice and tips about swimming, but they had just as much wonderful advice about life and being the best person you can be. I was inspired listening to them and their amazing life stories. Doesn't it seem like every Olympian has a special story to share? An experience that kept them going and made them such strong people? They had their own stories to share and I loved hearing them. It's nice because when Kaylee is exhausted from doing hard things, whether it is at swim or at school we can talk about what we remember Josh and Misty saying. They taught these kids life skills and gave me extra tools to use as a parent. The other day I told Kaylee "Practice makes perfect." She said, "No. Josh said practice doesn't make perfect. Perfect practice makes perfect." Oh. Yeah your right. Thanks Kaylee!
The morning started by meeting Josh and Misty. Each swimmer got their autograph and took a picture with them while wearing their gold medals. So inspiring!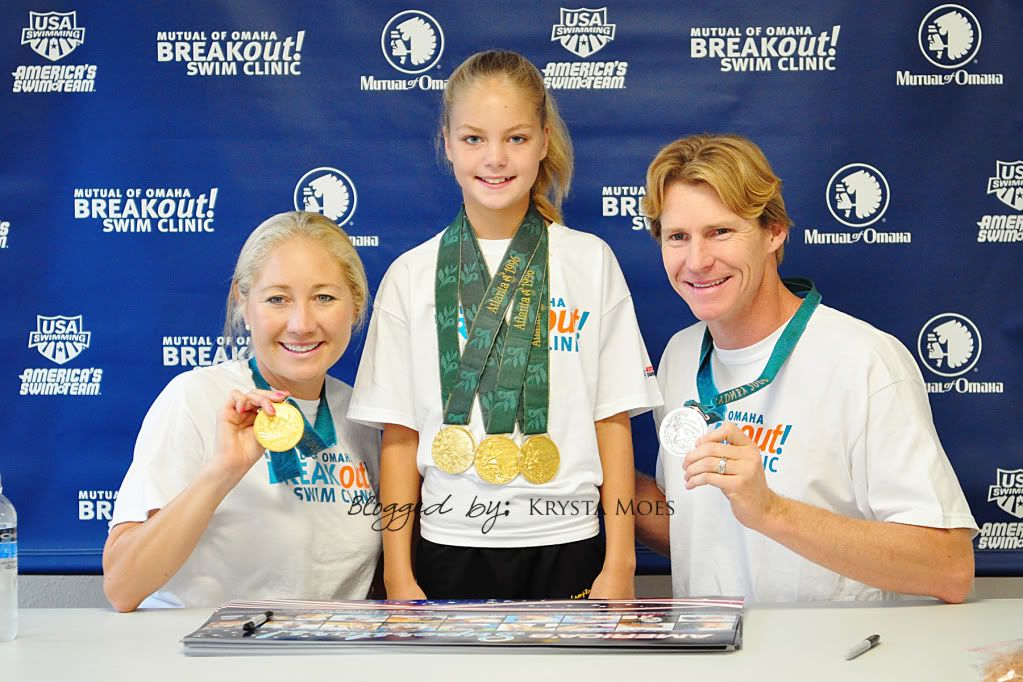 They even had the kids sign their own shirts.
Then it was time to learn. After Josh and Misty gave their speeches it was time for hands on teaching in and out of the pool.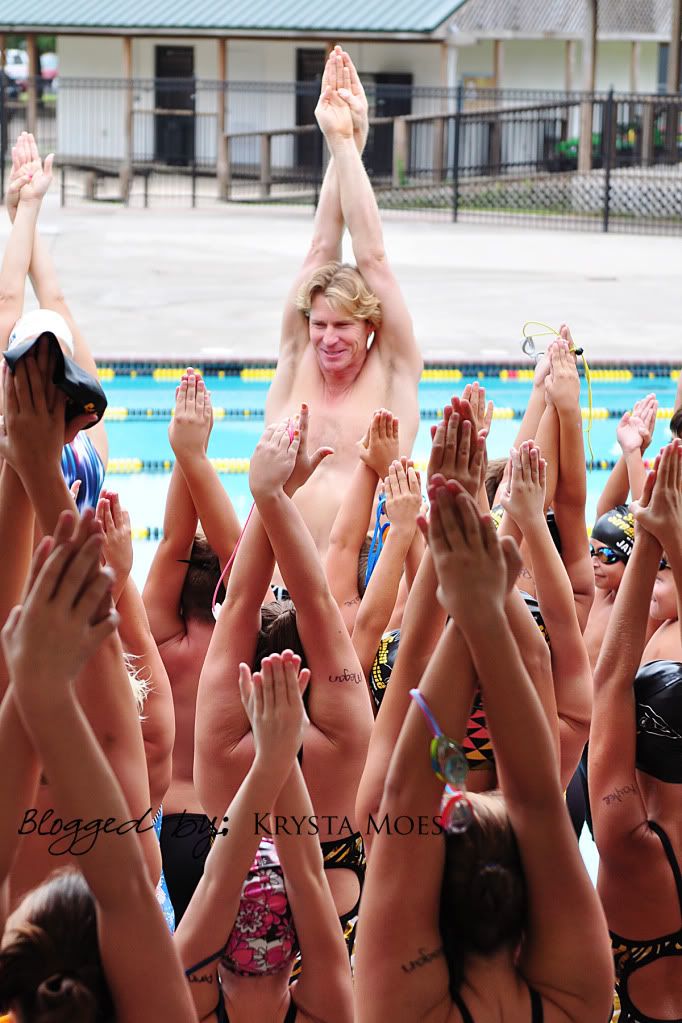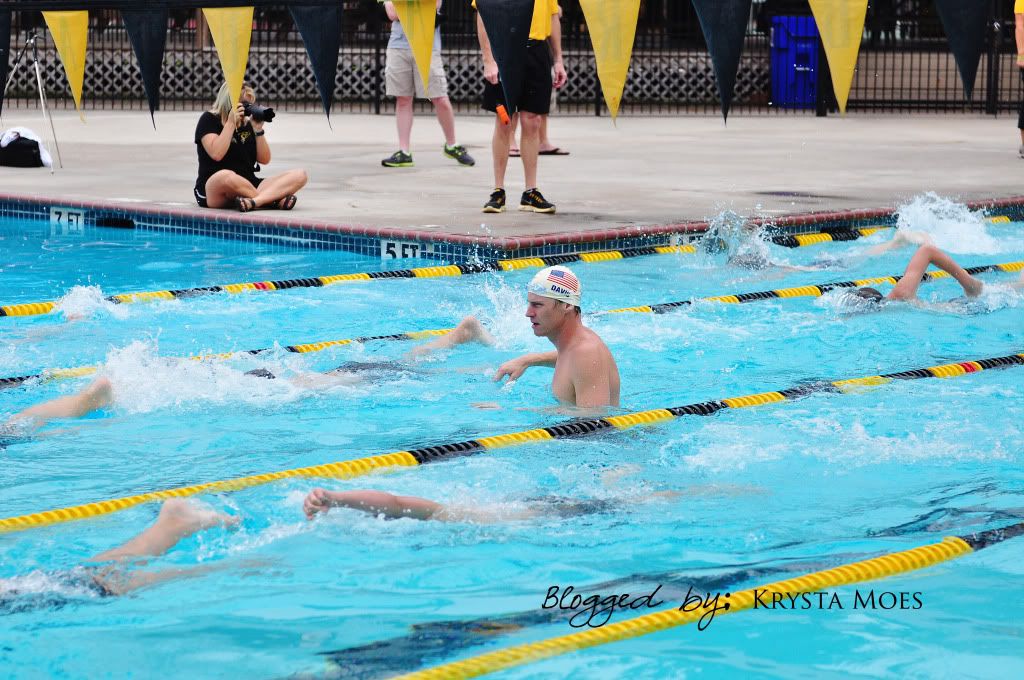 They got the kids pumped up and were so much fun to interact with.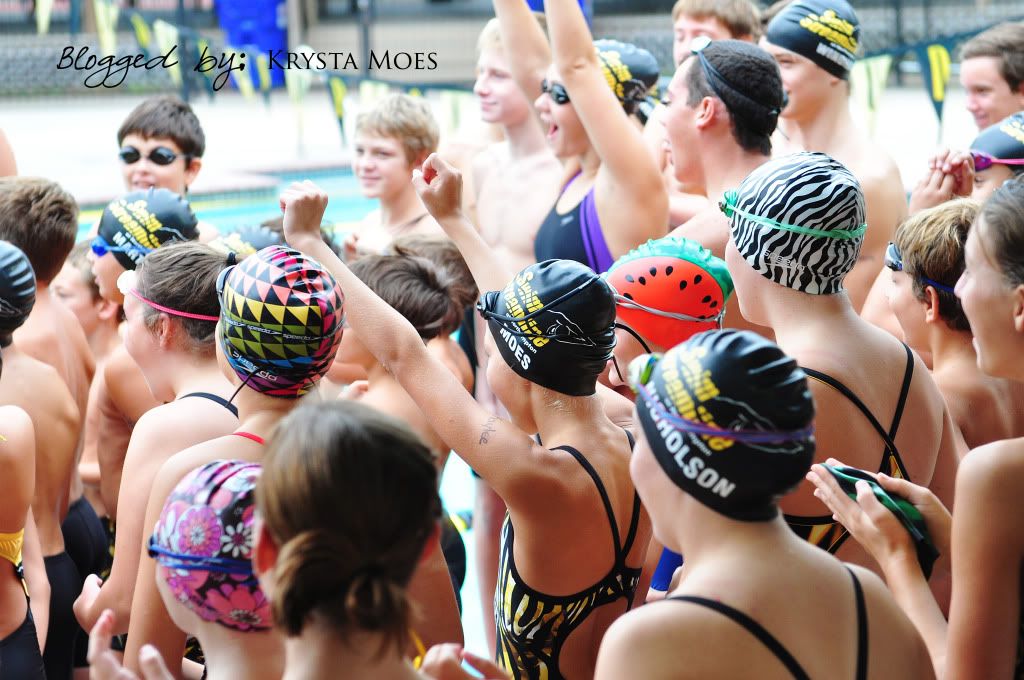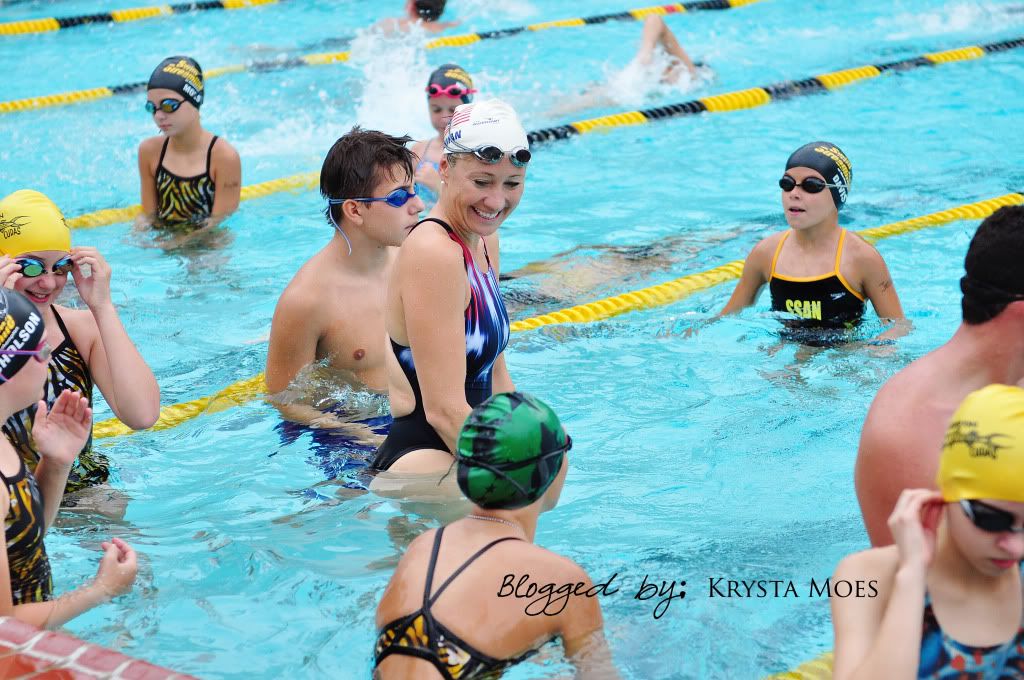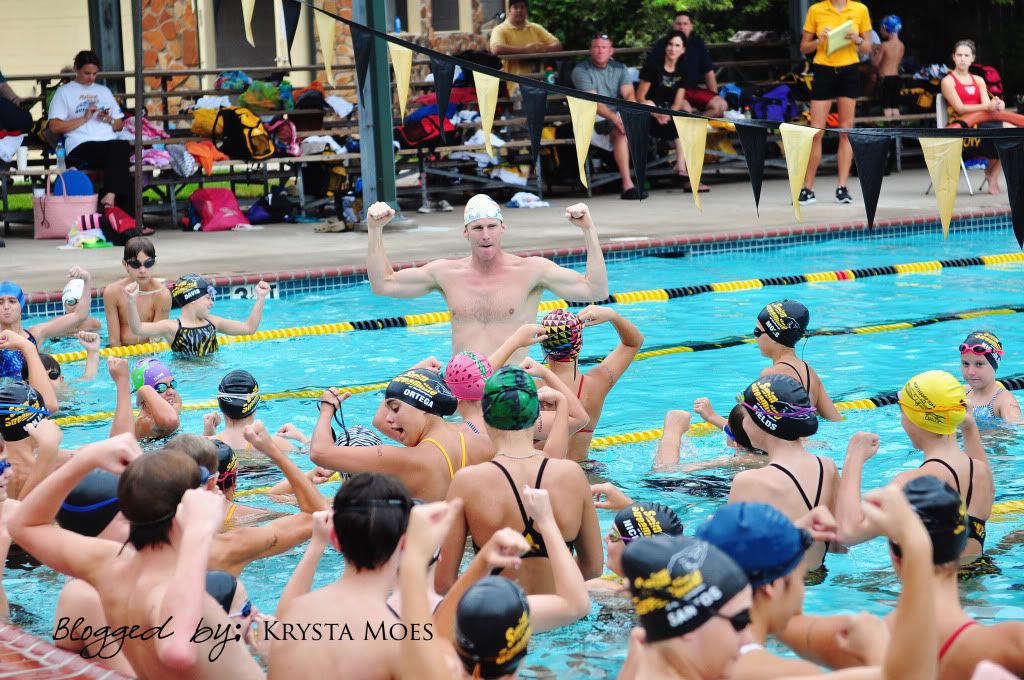 Coach Ross, who is still a strong swimmer and swims for the Masters Swim Team, raced Josh Davis. The kids absolutely LOVED this!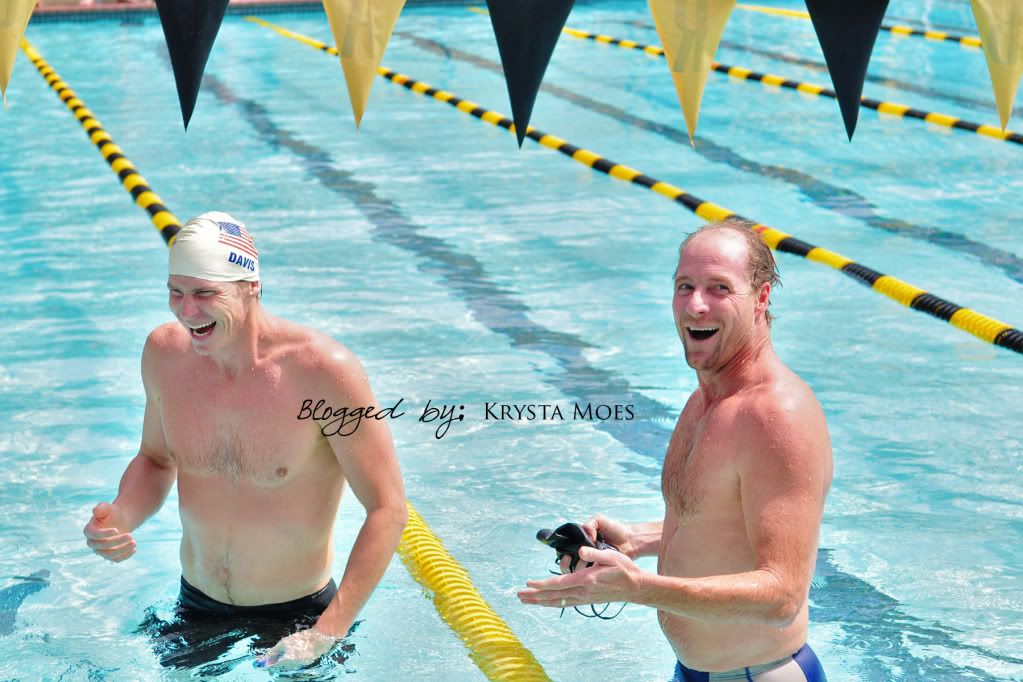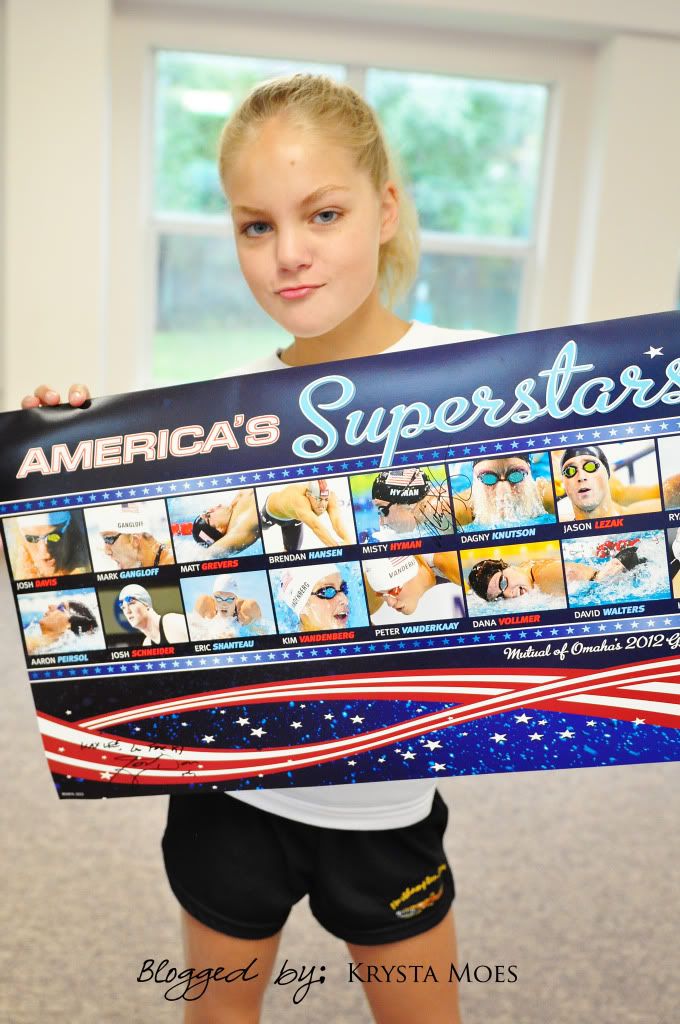 We are so lucky to have the opportunities we have and be surrounded by so many amazing people every day. Our coaches and team rock! We are proud to be Northampton Cuda's and to be a part of Swim Streamline through out the year.
Aaaaaaaannnnnnddd…
We had a birthday in the house!!!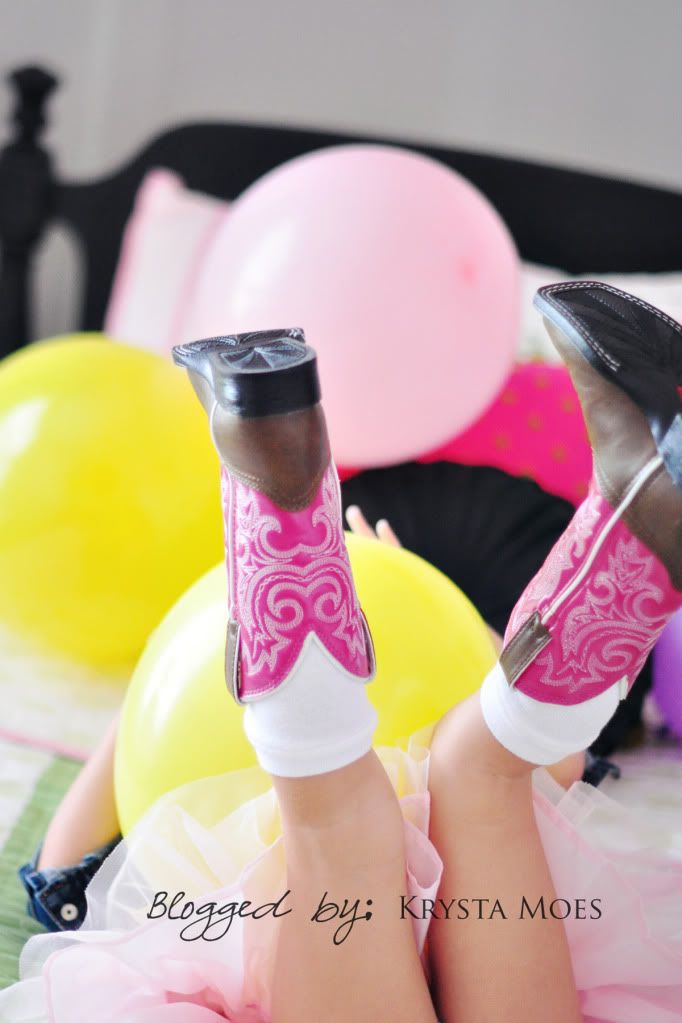 Ady turned 3.
More to come soon.