I don't really know what else to say.
We had a little something unexpected happen towards the end of Spring Break.
Ady didn't really know what to say either.
Although, the look on her face says it all. I think she was waiting for me to flip out.
It had been raining off and on all week. The sand box turned into a mud box. The boys would go out and make army forts with their little $store army men. This was hours of entertainment for them. They knew not to get into the sandbox, but to stay on the edge. I trust them. Plus, for the most part they understand the definition of trouble and respect boundaries. MOST of the time.
On the other hand, this little lady is still learning.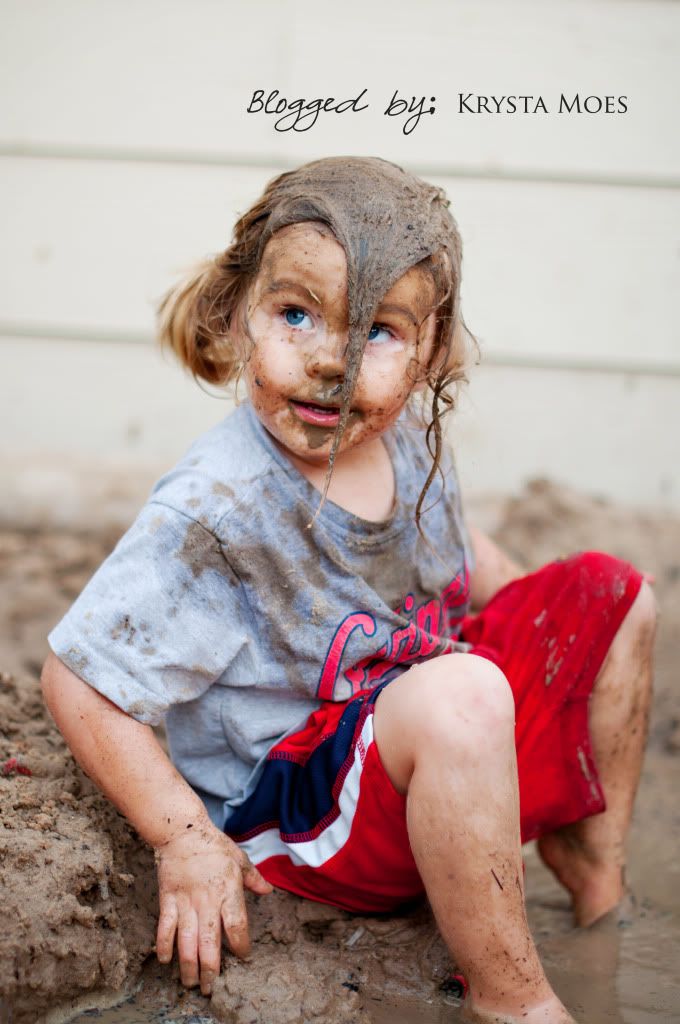 She realized that momma wasn't going to flip out after all.
Really, the harm was already done. I might as well let her live it up for a few minutes.
Right before this happened she was playing at her little (boy) friend Kai's house. She came home in these clothes because she and Kai had pulled this same trick with Tami. Not anything to this extent but it did have to do with water.
I guess she wasn't done yet.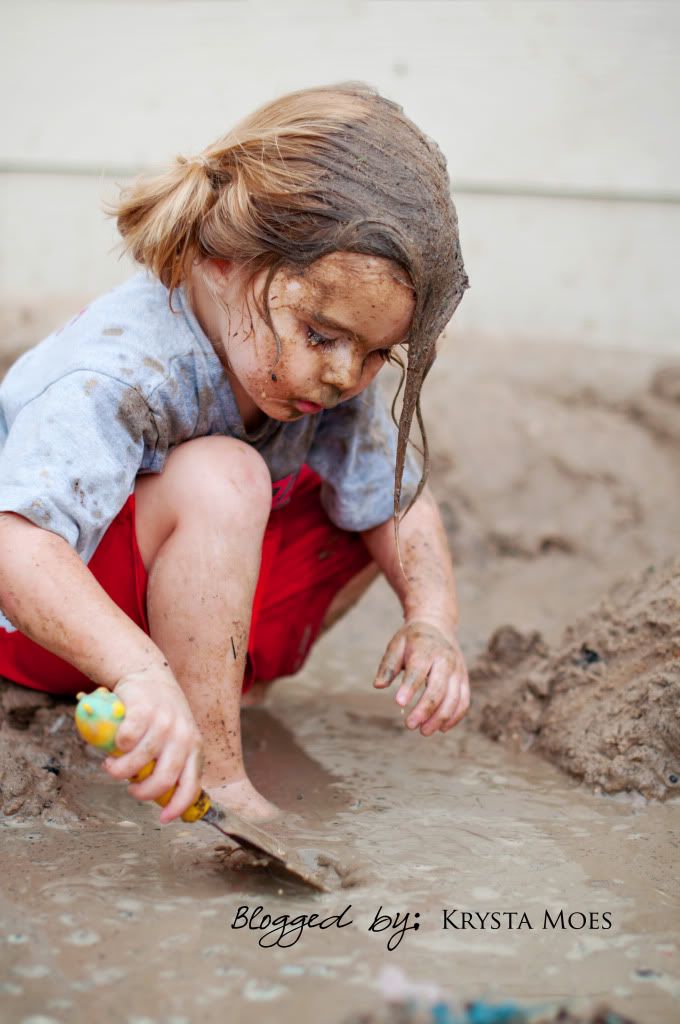 This was her peace offering.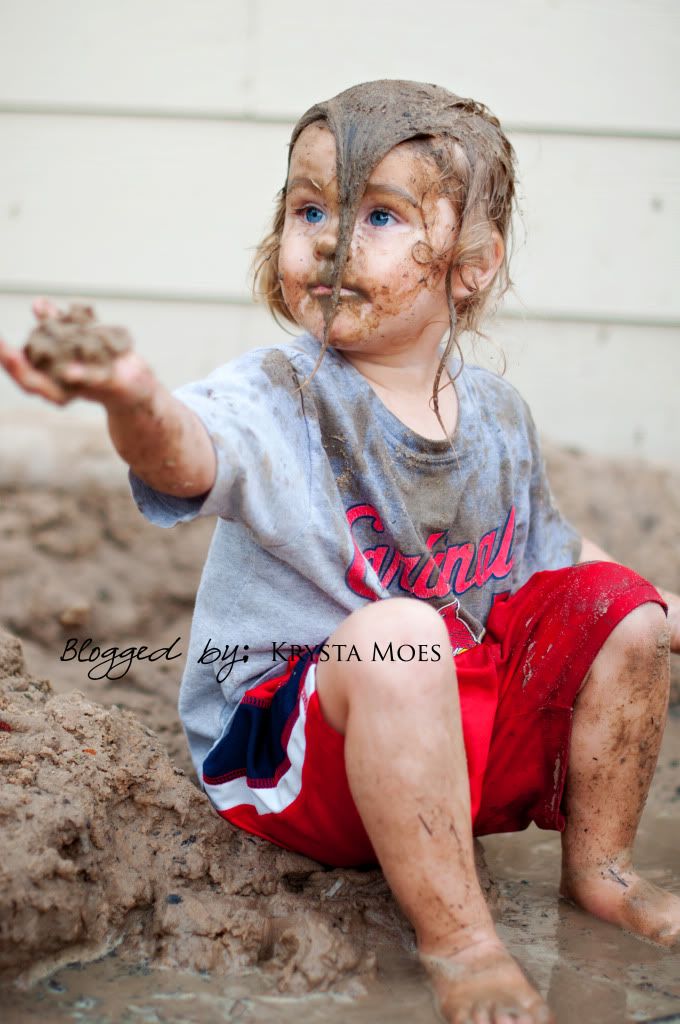 How sweet Ady. Thanks. :)
Casey asked me if I was ready to admit that she's a tomboy.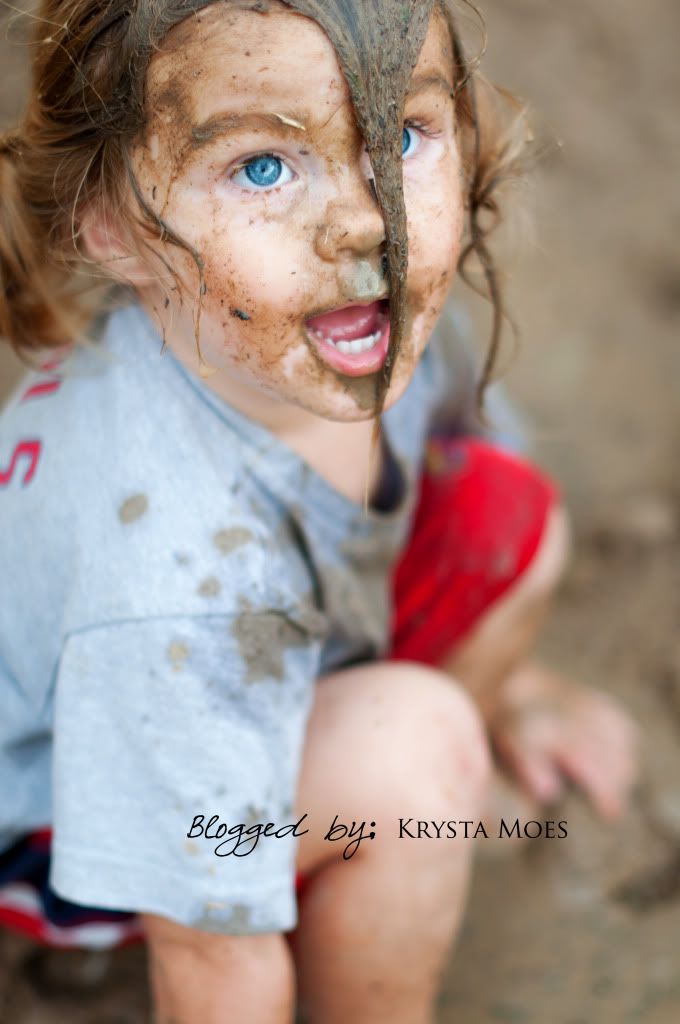 Ummmm…no. She is still my pretty little princess. Even if she can keep up with the best of the boys.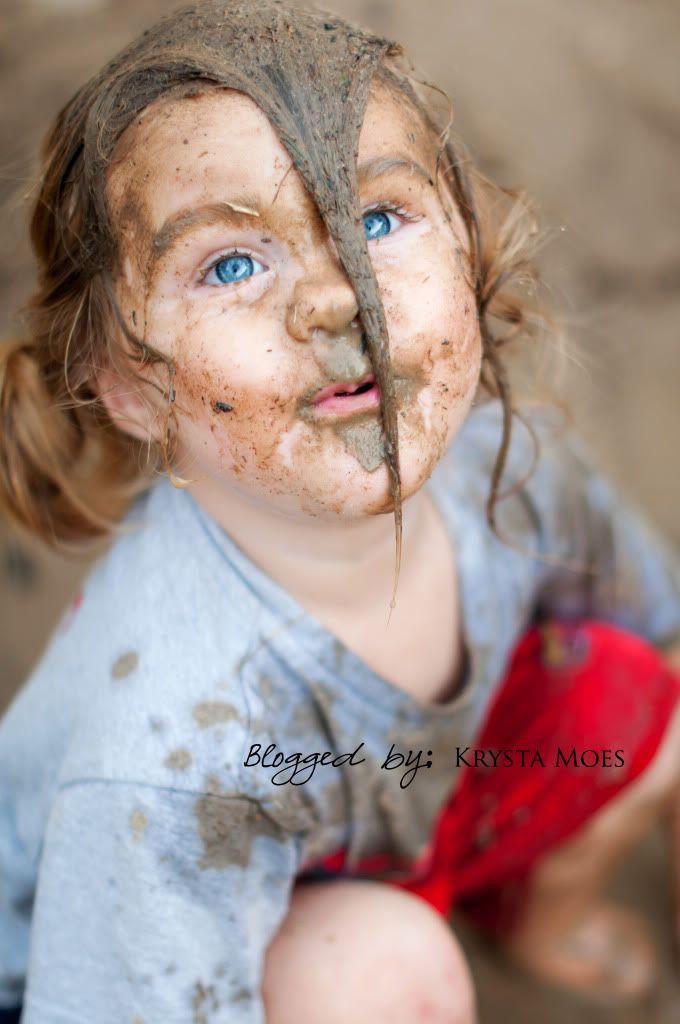 Girlie girls are allowed to play in the mud!
Sometimes.
I hope it was worth it Ady.
I love you Little Miss! You definitely keep life exciting.
Live it up while you can!!